Will Diablo Immortal be free?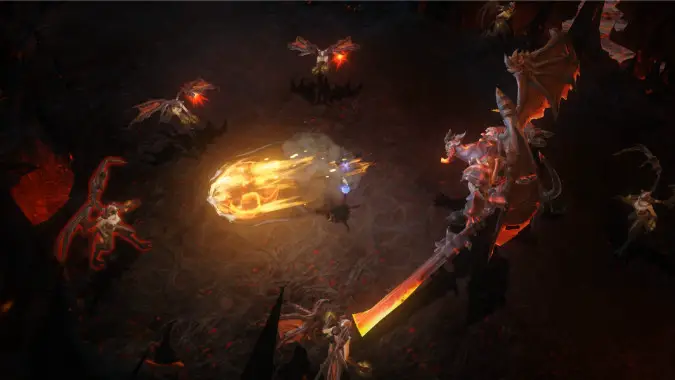 Diablo Immortal is expected to land on mobile devices worldwide in the first half of 2022. The ever-nearing release date means that fans of the Diablo universe are getting more curious about what the day-to-day experience of the game will be, including how much it will cost to play.
The title will be free to download and to play. Anyone can get the quintessential Diablo gameplay of smashing legions of demons and progress through the entire story. That said, there will be ways for players to make purchases to enhance their experience with a real-money store. You can buy the in-game currency of Eternal Orbs, which are used to acquire several types of quality-of-life improvements, including Crests that offer greater rewards when running Elder Rifts and Reforge Stones that allow rerolling equipment bonuses. We have a list of everything available in the cash shop during the closed beta so you can get a sense of what will be available come launch time.
In addition to the array of one-time purchases, Diablo Immortal will have a Battle Pass system. The version running in the beta is akin to that in Hearthstone (and we're hoping that the rocky road Hearthstone's Reward Track followed has given the Diablo team some guidance about implementation). Players receive regular rewards as they rank up through the Battle Pass system, which is free — but there will also be an option to buy an Empowered Battle Pass for $4.99 a month. This paid version gives you extra goodies with each rank up that are not available in the free tier. Some of the unlocks are reserved for the Empowered tier, including special chat emotes and extra quests that will award Battle Points.
Before anyone starts griping about how free-to-play commerce is ruining gaming, remember that the purchases are all optional. The Diablo team shared its attitude about microtransactions with the community during the development process:
First and foremost of these values is gameplay first. Core mechanics are designed to be fun first, and purchases should never circumvent Diablo's core gameplay – killing demons and getting gear! There should also be a pathway to earn most things you can pay for. And critically important is that the only way to acquire gear is by playing the game.
Second, we want to provide purchase options that feel worthwhile and deepen your engagement and enjoyment of the game, and where possible the enjoyment of other players as well. Purchases should not detract from your gameplay experience.
Third, purchases should feel like a bonus, and entirely optional to enjoy Immortal. The core Diablo Immortal game experience will always be free, and you should be able to enjoy the game for hours on end whether or not you choose to spend money.
So no time-gating and no gear-driven loot boxes. And none of the core Diablo story will be paywalled. If Blizzard holds to the philosophy it has presented, I think the end result will probably feel fair and enjoyable. Plenty of players will get to experience all of Diablo Immortal without paying a cent. It's up to you and your wallet.
Originally published 6/27/2019, updated 11/18/2021