Enjoy cuteness round the clock with these adorable livestreams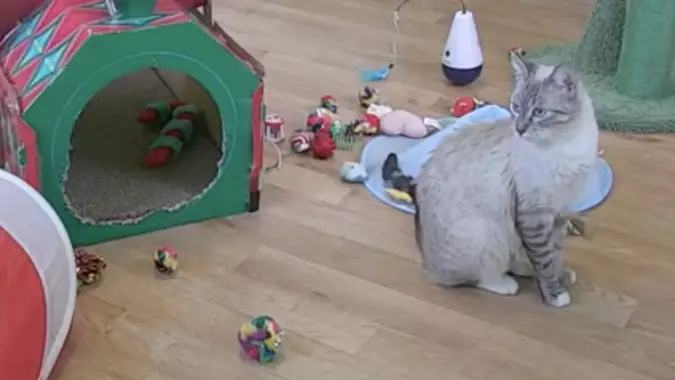 We've been kicking off your weekends with cute animal videos for several months now. But while chatting with the fellow writers, we at Cuteness Central asked ourselves an important question: why share videos when we could be giving people access to adorable animals at any time or place? Thus, I now bring you livestreams, the channels where you can find cuteness whenever you tune in. Mad props go to Liz Patt for the inspiration!
Kittens!
Look at the little teeny tiny cuties!
More kittens!
Seriously, so itsy bitsy and cute! (I'd say more, but my brain kind of melted from all the adorable.)
Wolves!
Here's a howlingly good time with some beautiful canines.
Pandas!
Floppy pandas plus endless bamboo equals a very happy time.
Jellies!
No, they aren't exactly 'cute.' But dang, jellies are just flippin' cool! If I'm at an aquarium, I've been known to spend an embarrassingly long time just staring at these mesmerizing creatures. As a bonus, tuning into the Monterey Bay Aquarium livestreams helps support an amazing organization!