WoW
Dec 7, 2021 9:00 am CT
How to run Legion Timewalking dungeons and the Mage Tower, now live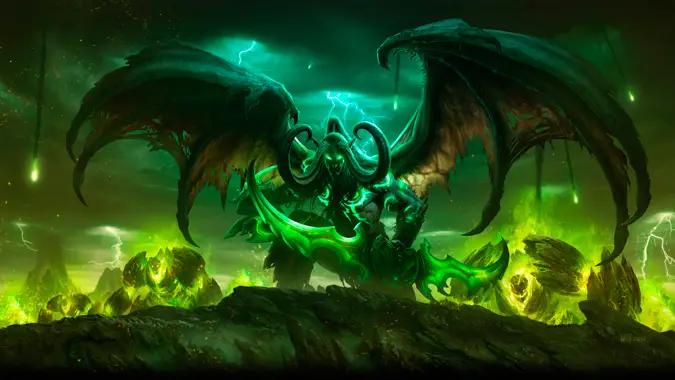 The long-awaited Legion Timewalking, which includes some unique Timewalking activities that you'll only find during Legion Timewalking, finally comes to World of Warcraft today. During the initial event, the usual six Legion dungeons will be available through Dungeon Finder, but there are also Mythic+ difficulties of these six dungeons, as well as the solo-challenge of the Mage Tower with new rewards.
The first Legion timewalking event will begin on December 7 and run for a full month, through January 4. After that, Legion timewalking occur every 18 weeks, and last only one week at a time.
But with this new iteration of Timewalking comes new questions. What dungeons are in the Legion Timewalking? How does one run a Mythic+? And how does the Mage Tower work? Let's run down the details of Legion Timewalking.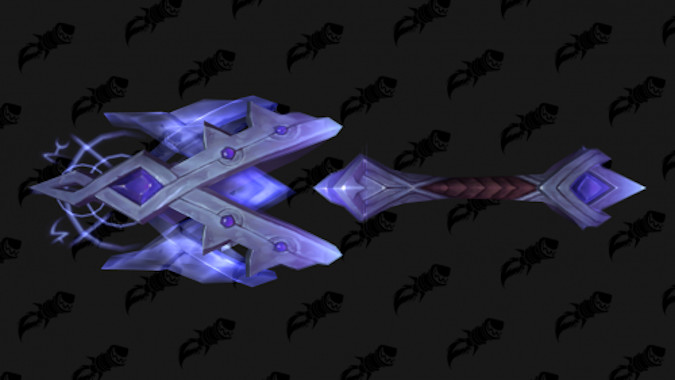 How to run Legion Timewalking dungeons
Every new Timewalking event brings new items to spend your heard-earned Timewarped Badges on. During Legion Timewalking, you'll find is new ilevel 164 gear — and while that ilevel isn't great, some of the weapons and shields have a great purple Suramar look that many may want for transmog. Besides that, there are other items that are just for transmog, including the Replica Aegis of Aggramar, a cosmetic-only shield (3,000 badges) that looks like the shield in the God-King Skovald encounter. There's also a cosmetic plate set, Ensemble: Ravencrest's Battleplate (500 badges) that looks like the guards from Black Rook Hold. The newest Timewalking mount is is a hippogryph: Favor of the Val'sharah Hippogryph (5,000 badges). And there's a toy that turns you into one of those annoying Suramar guards that has you looking for people sneaking around and commenting, "Something's not quite right…" One of the most memorable parts of Legion, no matter how hard you might try to forget it.
All of these new items are on sale from Aridormi, by the flightmaster in Legion's Dalaran. At least buying item, and turning in the quest for completion of the first dungeon will be easy — just portal there from Oribos, or use your Dalaran hearthstone.
What are the final six dungeons that were decided on for Legion Timewalking? Queue up in the LFG, and hope for your favorite, as you keep entering the same one and never seeing the other five: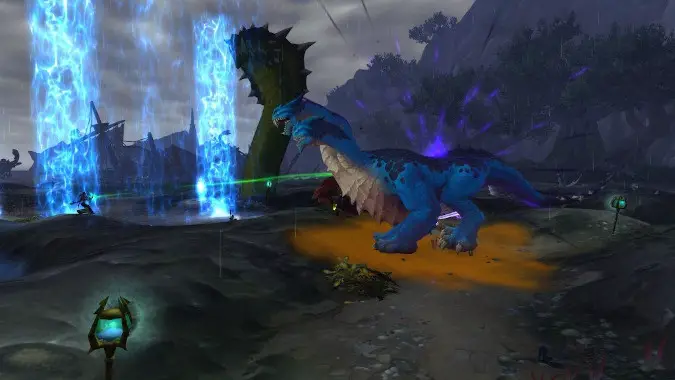 How to run Legion Timewalking Mythic+ dungeons
The six normal Legion Timewalking dungeons will also be available for Timewalking Mythic+. Players will be scaled down to the appropriate level and will earn gear that will scale up to the appropriate ilevel at completion. The loot be ilevel 236 in +14 dungeons and up, and can be upgraded to ilevel 246 with Valor. Running Legion M+ will count towards the number Mythic+ completed for the week for the Great Vault, though the gear will not be awarded in the Great Vault, only within the dungeon itself.
Here's how to run a Legion Mythic+ during Timewalking weeks:
Speak with Ta'hsup in Oribos to get a Timeworn Keystone. This Broker is in the northeast section, at 65, 35 if you use coordinates.
Go to directly to the entrance of one of the Legion Timewalking dungeons with a full party of 5 players.
Enter with the dungeon difficulty set to Mythic and enter this keystone the way you would with any other Mythic dungeon.
Upon a successful timed completion, your Timeworn Keystone will upgrade like any other, and you can now try a new, harder difficulty.
Beginning at Timeworn Keystone level 10, you'll have to deal with a Legion-specific affix: Infernal. This will add Infernal Beacons, and activating them or engaging a boss nearby will trigger a Legion invasion.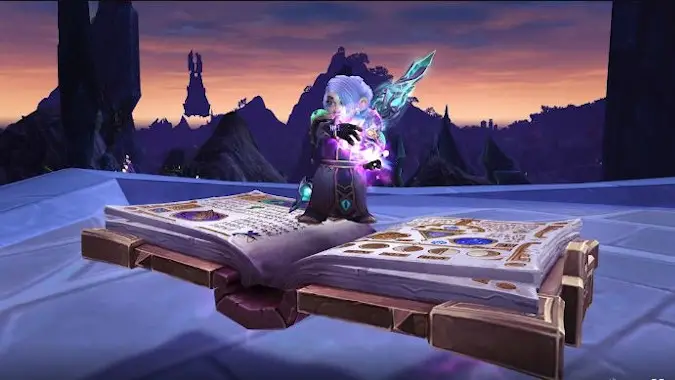 How to run Legion Timewalking Mage Tower
In a massively multiplayer game, there's nothing more fitting — or more challenging — than a single-player endeavor, and during Legion Timewalking the The Mage Tower is back. Ther's a huge assortment of new cosmetic gear to unlock, including the Fel Werebear form for Druids. However, the best reward is probably the unique Soaring Spelltome mount. To earn this mount, players will have to complete all seven Mage Tower challenges, earning the achievement A Tour of Towers.
To start a Mage Tower challenge during Legion Timewalking, head to Legion's Dalaran by portal or by using your Dalaran hearthstone. Hop a flight down to Deliverance Point in Broken Shore. There you'll find the Mage Tower, just as it was during Legion. Just walk in to start the challenge — no entry fee required.
Each of the seven challenges are specific to your class and specialization, and you'll be sent directly to the challenge for your spec:
Good luck, this aspect of Legion was one of the most difficult for many players, and it will require a fair amount of skill (and a few well-geared alts) to unlock the Soaring Spelltome. But unlike the original Mage Tower rewards, the chance to unlock these armor recolors and the mount will come around again and again infinitely, so you'll have plenty of chances to pick up these new rewards.
Originally posted 10/25/2021. Updated 12/14/2021.