WoW
Sep 20, 2021 2:00 pm CT
What will Legion Timewalking Mythic+ look like?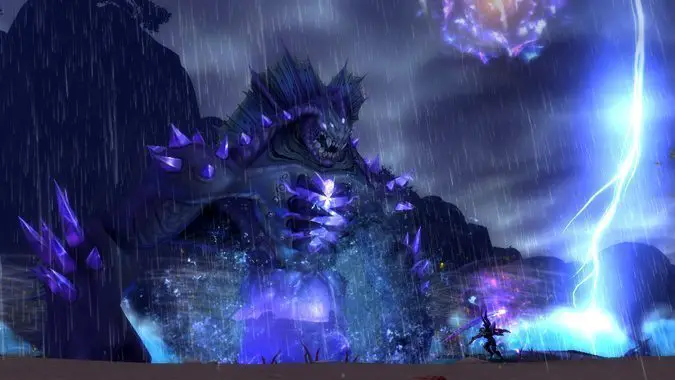 As part of the upcoming Shadowlands patch 9.1.5, the Timewalking system will be expanded to include Legion dungeons. This means that we'll be able to relive the glory days of waiting for the elevators in Vault of the Wardens, the twisting streets of the Court of Stars, and somehow pulling one of those damn seagulls in Eye of Azshara. However, alongside the regular Timewalking announcement, Blizzard snuck in a little something extra: Legion Timewalking will also include Mythic+!
Timewalking (These features will be available in a later PTR build)

New: Legion Timewalking

This event will run for two weeks the first time it runs within the game and then will resume a regular one week schedule for subsequent bonus events.
Timewalking Dungeons: Black Rook Hold, Eye of Azshara, Darkheart Thicket, Vault of the Wardens, Neltharion's Lair, and Court of Stars.

The list of available dungeons during Timewalking holidays has been adjusted.

Timeworn Keystones (This feature will be available in a later PTR build)

While Legion Timewalking is active, players can speak to Ta'hsup in Oribos to acquire a Timeworn Keystone, allowing access to max-level, Mythic+ difficulty for the 6 Legion dungeons.
Legion Mythic+ dungeons accessed in this way have their own set of affixes, reward loot of the same item level as Shadowlands Mythic+ dungeons, and count toward weekly Great Vault reward options.

Items acquired from Legion Mythic+ dungeons can be upgraded with Valor points, but will not appear in the Great Vault.
So we know which dungeons will be available for Legion Timewalking, and we know how we'll be able to obtain our Timeworn Keystones to run the old dungeons. I do like that the gear you can get from those dungeons will use the same upgrade system as the current expansions and that running those Legion keystones will contribute to unlocking additional rewards from the Great Vault. It's a little sad that there won't ever be a moment where I can get an item level 252 version of the Ember of Nullification. I loved that trinket back in Legion because all tanks know what it's like trying to get those darn casters to pull properly.
We still don't know exactly how the affixes are going to play out in regards to those old dungeons. The Mythic+ of Legion and the Mythic+ of Shadowlands are two very different beasts. The order of affixes has changed with Tyrannical and Fortified now present in every dungeon instead of only at level 10+. We've seen affixes like Skittish and Teeming removed completely, while others like Bursting don't work like they used to. Even the design decisions around the dungeons are different, capping the number of targets that some classes can hit with AOE being the biggest difference — although that's getting tweaked in patch 9.1.5.
Our friends over at Wowhead have found some early indication that there may be a new affix exclusive to Legion Timewalking keystones — Infernal. We don't have a full description yet, but it appears to sprinkle three flavors of demonic minibosses into your run that will summon additional demons for you to fight. Will there be rewards for killing them? Will you be able to skip them to make your last boss harder? That would hold to the pattern of previous affixes that add additional lieutenants for you to fight. We'll find out more as the PTR gets updated with newer builds.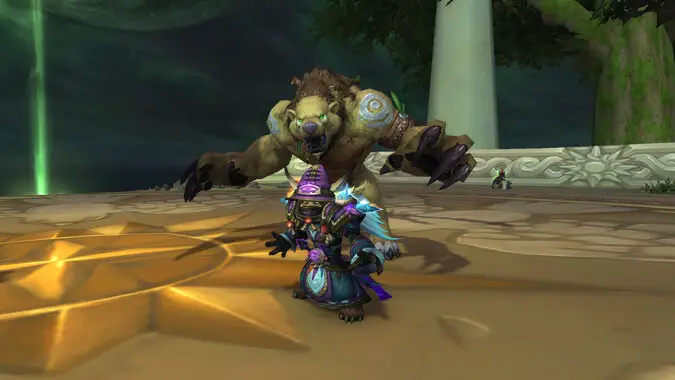 What will the future hold if Timewalking Keystones are a success?
What does this mean going forward for other content? If Legion Mythic+ is coming back, does that mean that we could see a return to Mists of Pandaria, and Warlords of Draenor Challenge Mode dungeons? I know I'd spend hours that week running my characters through all of the Mists dungeons again for their Challenge Mode armor sets. It's been a long time since those were rewards that were available and I know that there are so many players out there who'd love a chance to get them.
That's just thinking of five-man and solo content. We've already seen Timewalking raids come back, but what if they had a way to bring back challenges for those raids that were taken out when we started to outgear the content? Could we see a return of Naxxramas and Ulduar deathless runs or the limited attempt Trial of the Crusader runs?
All I know is that I'm very excited about the possibilities.
Originally posted 8/30/2021. Updated 9/20/2021.