What features would you like to see World of Warcraft implement in order to revisit the past?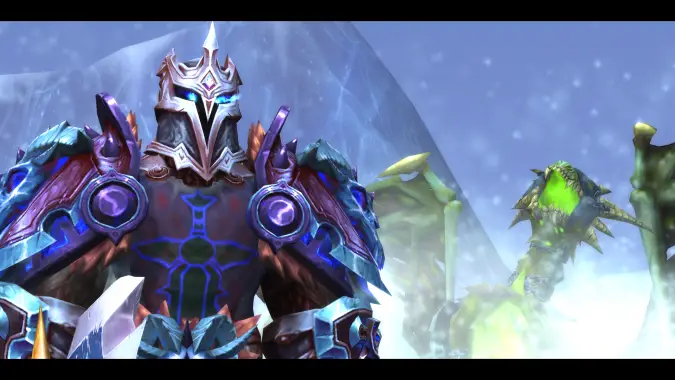 The header screenshot isn't mine; I had to ask around to see if anyone who hangs around Blizzard Watch had a copy of their Death Knight receiving their Legion Class Hall Mount, and commenter Mistah Jay was generous enough to oblige. I wish I had a screenshot of my DK getting her mount, but unfortunately I wasn't quick enough with print screen to capture it — to this day I wish I recorded my gameplay — and while I've been tempted to send another DK to acquire the mount, it arguably takes too much time just for a screenshot.
Ever since that moment, I've wished that World of Warcraft had a system where you could replay every cutscene in the game. There have been a few attempts — for example, the Warlords of Draenor garrison NPCs Chronicler Zataara (Alliance) and Chronicler Kezak (Horde) have a selection of cinematics you can rewatch, including two of my favorites from the game — but there's never been a consolidated way to view all the cutscenes and cinematics in game. An NPC that lets you revisit every cutscene you've participated in is at the top of my list of desired features, especially since it would allow me to get my mog perfect for the scene in advance.
Another feature I've wanted for a long time is a "shelf" that collects every book you've read in the game, be it the books from the Well Read Achievement or a diving log found on an unfortunate NPC. This feature would ideally be accessible anywhere, so if you ever desire to re-read the War of the Three Hammers while waiting for the rest of your raid team to arrive you could do so.
What about you, what would you like to see added as way for you to revisit your past exploits? Would you want something like a New Game Plus mode so you can redo the Suramar campaign or level again in Highmountain? Or maybe a digest of completed quest text? Let us know in the comment section below!