What role would you have liked for Arthas to have in Shadowlands?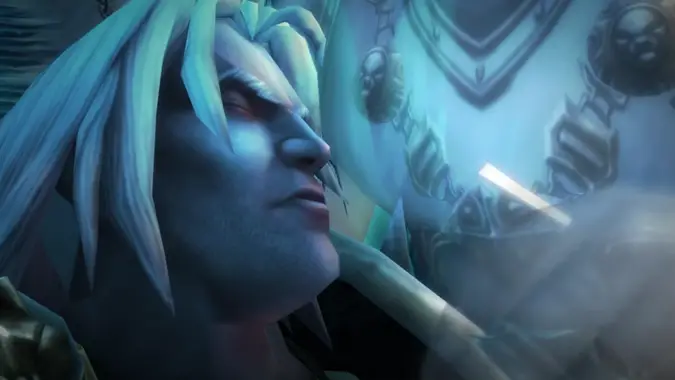 One of our first glimpses of Shadowlands was the animated short, Afterlives: Bastion. In this, we saw Uther, conflicted, go with Devos to the top of Icecrown Citadel right after the first Heroic raiding guild defeated the Lich King. At Devos' urging, Uther hurled Arthas directly into the Maw, bypassing judgement from the Arbiter. Uther's judgement was all the justice that was needed.
This looked like it could have set up Arthas as a character at some point within Shadowlands. It was an expansion full of previously deceased characters coming back in new roles. Arthas could have been a villain, he could have had a redemption arc. He could have been a legendary companion for the command table. As one of the most popular characters in Warcraft's history, it is surprising he was not utilized more. With Wrath of the Lich King being one of the most popular points in WoW's history, and The Frozen Throne one of the most memorable points in Warcraft, this would an excellent character to build off of, and bring back players who had left.
He made a return at the Sepulcher of the First Ones, but briefly. The post-Anduin cinematic shows his final fate in the Shadowlands. The more important question is, what would you have done with Arthas if you were writing Shadowlands?
Does Arthas deserve punishment without judgement? Does Arthas deserve a redemption arc? Should he have a bigger role in an expansion about the afterlife? Was his story enough? Or should he have been left out, his ending in WotLK complete? Were his actions so atrocious that Revendreth, and a chance at redemption too good for him? Or should everyone be given a chance to atone, and no one should go straight to the Maw?
And not to spoil the video here, watching without defeating Anduin is your choice, but it must be asked — why doesn't Uther ever apologize for throwing him directly into the Maw? If anyone ever sends me to hell without apologizing after, I will hold a grudge.