What sorts of class skins would you love to see added to World of Warcraft?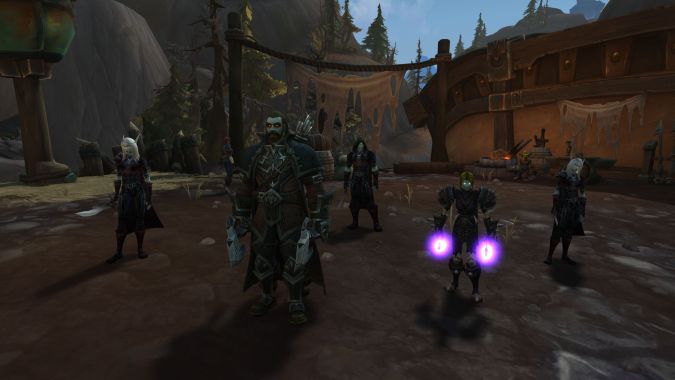 The concept of class skins has been a hot topic as of late, with speculation rampant ahead of the upcoming expansion announcement. Class skins — which is probably not what Blizzard would officially call them — would altar the cosmetic appearance of a class without altering the actual playstyle behind it. For instance, a Dark Ranger skin for Marksmanship Hunters could replace Arcane Shot or Aimed Shot with the appearance of Black Arrow and give cosmetic customization options like red eyes and bloodless skin. Along with the skins there could be questlines and unique rewards to show off your character when they're using a class skin.
Besides Dark Ranger other popular ideas that have been thrown about are Necromancer (for Warlocks, maybe, or Death Knights) and Chronomancer (for Mages). While there are already a few spells and abilities that mimic these conceptual classes, there's plenty of room to expand to give the full experience. Warcraft 3 is a great source of inspiration for class skins — Mountain Kings, Shadow Hunters, and Blademaster would all be welcome additions to the game. While a lot of their abilities already exist in game, remember that the focus is more on appearance than abilities themselves.
One class I would like to see added is some variety of the Swordmage archetype — a melee mage not unlike the Red Mage from the world of Final Fantasy. Despite the fact that it's a Swordmage, though, I think it has to be a class skin for an Outlaw Rogue. Abilities like Slice and Dice would look like enchantments, instead of rolling dice you would cast runes or pull cards from a deck, and Pistol Shot would instead be something like a Magic Missile.
There are a lot of other possibilities out there to consider, but I'd also like to see a class spec radically changed — that's right, I want to see a Bard skin for Discipline Priests. It sounds like it couldn't work, but as a spec that both heals and does damage they slot in well as a Bard, with damaging spells accompanied by chords and healing spells accompanied by singing. Complex? Sure. Totally out of flavor for existing Disc Priests? Definitely. A blast to play? Undoubtedly.
What do you think? Would you be on board with class skins as a major feature of the next expansion? What sort of class skin would you be interested in playing? And do you think it's possible to make a class skin for the Tinkerer with an existing spec?