When is the Overwatch Anniversary event for 2022?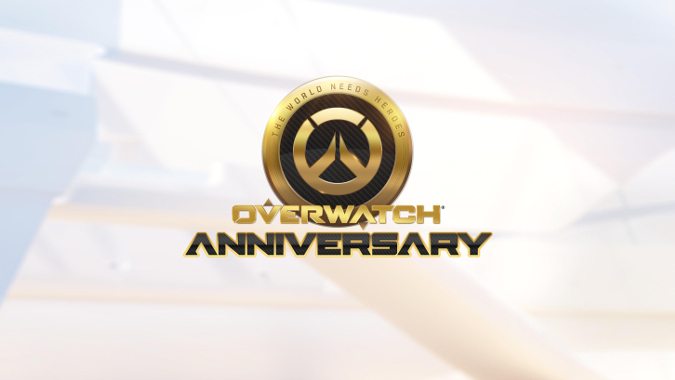 Overwatch players always have plenty to celebrate when the game's birthday rolls around every May. But this year, with the launch of Overwatch 2 looking more probable, Blizzard has decided to switch up how it will run its special events over the coming months. So what does that mean, and when will we be celebrating another year of Overwatch?
While we normally enjoy a single, three-week long Anniversary event, Blizzard is instead offering players what it has dubbed the Anniversary Remix. This Remix is actually three different events, each three weeks long, that will offer a dip into the game's past. During a Remix, there will be a rotating schedule of special brawl game modes, so you can rock your Lúcioball skills one day and flex your Mei sniping in Snowball Deathmatch another day.
But you want to know about the loot, right? Well, just as with the classic Anniversary events, the Remix offers players a chance to unlock cosmetics from past seasonal events. In addition to that, Remix events will have limited-time unlocks available with new riffs on popular Legendary skins. For instance, if you've been thinking that the Witch Mercy is starting to look a little too familiar, you might be interested in her new Mage outfit.
Finally, each week will re-introduce a chance to win a previous limited-availability cosmetics. In the April Anniversary Remix, players can unlock the Nano D.Va, the Bastet Ana, and the Combat Medic Baptiste. Each of those skins can only be acquired during this Remix if you missed them during the original events.
So the tl;dr is that there will not be any original cosmetics available for the next several in-game events, but you will be able to collect a huge percentage of past loot, including limited-time items and some new color palettes for beloved Legendary skins.
The first Anniversary Remix is underway, and will run until April 26. When can we expect the next two installments? Since these Remixes are replacing three of the more standard seasonal events, my guess is that volume two will arrive around May 17 to June 7, when we'd usually see the regular Anniversary event, and volume three will happen from August 2 to August 22 in place of the Summer Games event.
Keep an eye on this post; we'll update it as we have more details about all the Remixes.
Originally published 1/6/2022, updated 4/7/2022