Warcraft Arclight Rumble lets you play a miniatures action strategy game inside your phone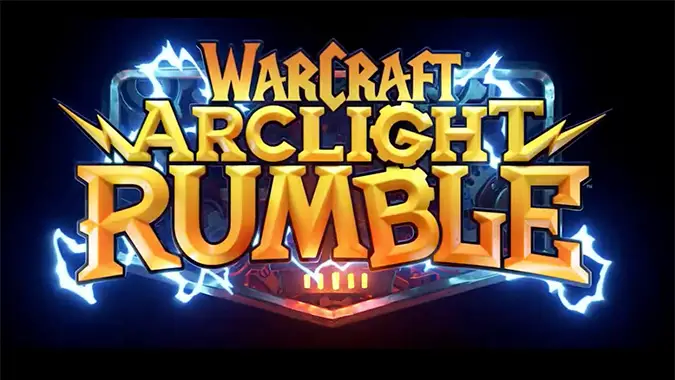 Warcraft Arclight Rumble is Blizzard's first mobile Warcraft game since Hearthstone, and the first one designed expressly for mobile platforms. It was described by Associate Game Director Adam Kugler as Blizzard's answer to a Tower Defense kind of game. He then corrected himself, and said it was more Blizzard's style to do a Tower Offense game — a pretty good summation, I think, based on the developer overview following the cinematic trailer reveal, and the footage of the game in action we've seen so far.
Introducing Warcraft Arclight Rumble.

A new fast-paced mobile strategy game set in the Warcraft Universe.

Pre-register now: https://t.co/Z0A8L66Fkj#WarcraftRumble pic.twitter.com/jpIKPtDgtR

— Warcraft Arclight Rumble (@WarcraftRumble) May 3, 2022
Just as Hearthstone is a card game that exists in the world of Azeroth, Warcraft Arclight Rumble is a kind of cabinet game that seems to have been crafted using the mysterious Arclight, which assembles tiny versions of Azeroth's heroes and villains to lead armies from five disparate groups — the Alliance, Horde, Blackrock, Undead, and Beasts — in combat inside the world inside the cabinet inside your phone.
Yeah, it's kind of meta for a mobile action strategy game.
The basic gameplay loop combines elements of classic Warcraft RTS games and games like Warmachine or Warhammer, added on to a modified mobile action game. You gather gold to collect minis to serve as your troops, then appoint leaders, building an army of sorts out of one of the five factions we mentioned above. This allows you to customize your playstyle to one favored by the faction and leader you choose. Playing the game and completing the various modes of battle will give you XP to level up your army and get them ready for tougher fights in the future.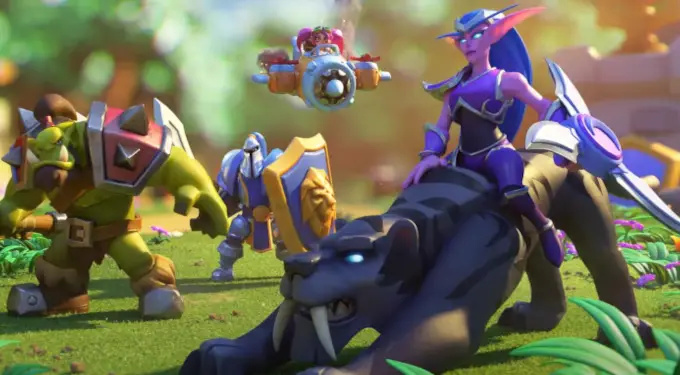 The game has a fun, relaxed feel due to its art style, and both a PVE campaign and a lot of PVP options. The modes include Conquest, Dungeons, Raids, Co-Op play, and more. The basic structure plays out in what I expect will be familiar ways for a lot of you — start out by deploying your minis, seize objectives and hold them, eventually reach the final enemy boss and take them out. It's basically Alterac Valley on your phone.
I kid, but there is a feel of taking a World of Warcraft battleground and making a mobile game out of it here, and I think it's a pretty solid idea. Tower Defense games are fairly popular — this feels similar to the popular Clash Royale — and seeing Blizzard take a shot on a variation of that gameplay, considering a lot of it comes out of the original Warcraft RTS games, is pretty interesting. Plus the minis are cute as heck and I'm really interested in seeing a game that reminds me of modern miniatures combat games but inside a virtual cabinet in a phone.
The official Warcraft Arclight Rumble site has a pre-registration link and that also includes a chance to get into a beta test, so if that's your jam, head on over and check it out.