Can I play Diablo Immortal on my Android phone? System requirements and tips for the best Android gameplay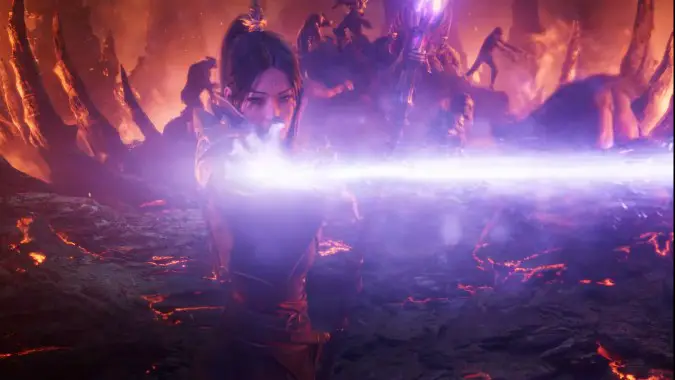 Diablo Immortal is a mobile-first game and it's definitely playable on Android phones and tablets. But how well does the experience feel? Is it worthy of a Diablo game, or does it feel watered-down or clunky? Would you be better off trying it on a different device, or on the PC?
Well, the answer to those questions depends on several factors. Which phone (or tablet) model you're using will certainly play a role, but whether you're using a controller or not is going to be far more critical. So let's take a look at Diablo Immortal's minimum requirements for your Android phone, as well as which controller options are available for you and whether you really need to use them or not.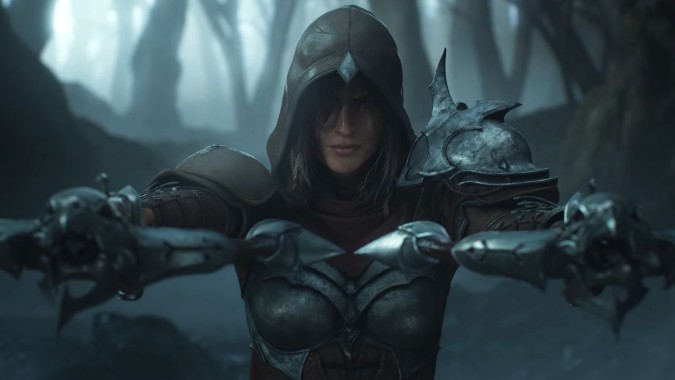 What are the minimum system requirements for Diablo Immortal on Android devices?
Keep in mind that Blizzard has only released the minimum requirements for Android, not "recommended" requirements. Here are the minimums:
Operating System: Android 5.0 and higher
Processor: Snapdragon 660 / Exynos 9611 and higher
Video: Adreno 512 / Mali-G72 MP3 and higher
Memory: 2 GB RAM
I've been running the game on a Galaxy Note 20, which is far from the most modern device currently available, but still more than enough to cover those requirements. The game runs absolutely fine: I haven't encountered slowdowns, bugs, or other issues. The phone will get a little hot during playing sessions, which is to be expected, so do keep that in mind.
Which controllers does Diablo Immortal support on Android?
Blizzard has released an official list of supported controllers for Diablo Immortal, and there are many ways to play it, depending on which device you're using. For Android, the official list of supported controllers is as follows:
Xbox One Wireless Bluetooth Controller
Xbox Series X/S Bluetooth Controller
SteelSeries Stratus Duo
Sony Dualshock 4
Sony DualSense Wireless Controller (PS5)
Xbox Elite Controller Series 2
Xbox Adaptive Controller
Razer Kishi
8bitdo SN30 Pro Controller
However, just because your controller isn't listed here doesn't mean that it won't work: I'm using a GameSir X2 controller myself, and it works perfectly. So if your controller is not listed among those officially tested and supported by Blizzard, do not fret; give it a try first.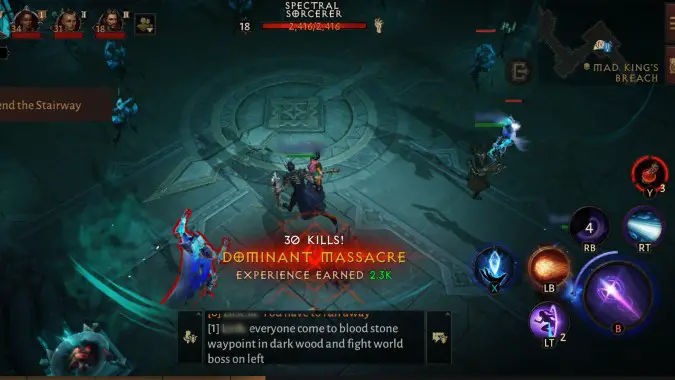 How does it feel to play Diablo Immortal on an Android device?
My experience playing Diablo Immortal on a phone with a GameSir X2 controller has been that it feels better than playing it on PC. Since the game was developed for mobile devices first, it's no surprise that controls feel more natural and responsive there. On PC, users have been complaining about input lag issues; I have in fact encountered those there, but they've never happened to me when playing on my phone.
Using the default on-screen touch controls, however, is an experience that I'd rate as "passable." It's not perfect, but it gets the job done. I can run an Elder Rift using the default touch controls just fine; I never felt like I lost grasp of what I was doing, and I always had a full semblance of control over my character, and what skills I was using. In other words: the game didn't become "harder" than it was when I was using my controller. It just felt a little clunkier.
I feel like the developers did a great job with those on-screen controls, when compared to most other experiences I've had with those in other games. They definitely dedicated a lot of effort on getting those controls to feel as good as possible, and it paid off. If you're looking to play Diablo Immortal as just a casual experience on your Android phone, they will probably suffice. But if you intend to take the game more seriously, I'd say it's definitely worth considering investing on a controller for your phone.
Whatever device you play it on, you can download Diablo Immortal for Android now.
Updated June 9, 2022