Anna and Mitch tell you what to watch at Summer Games Done Quick 2022, starting this weekend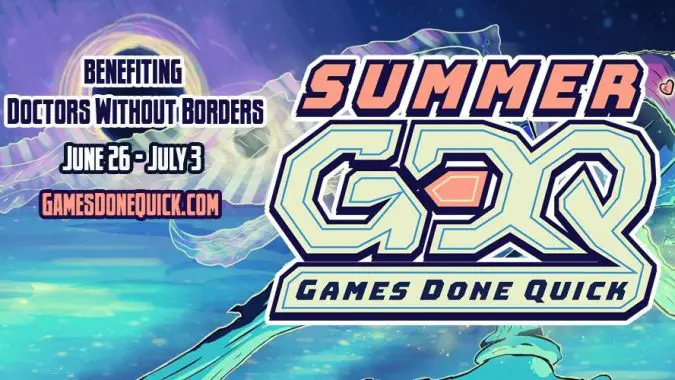 The season is heating up and that means it is time for one of the best weeks of the year: Summer Games Done Quick. This philanthropic event showcases some of the best speedrunners from around the world, and it's coming to Twitch from June 26 through July 2. The summer events support Doctors Without Borders, a cause that has never been more critical in the wake of conflicts and diseases that have shaken the world.
While the cause is a serious one, the week will be filled with positivity. It's a truly heartwarming time, and my household observes it like any other holiday. There's a lot to watch, so fellow GDQ superfan Mitch and I have compiled our selections of can't-miss runs.
All times listed are in CDT, but be sure to check the official schedule for any updates once the event is underway — the site's schedule adjust to your time zone and is regularly updating as bonus incentives get met!
Sunday, June 26
Pre-Show and Shadow of the Colossus (11:30 p.m.)
SGDQ will be in-person with a live audience for the first time in far too long. I am probably going to get teary when everyone cheers the second the stream goes live. Then the week kicks off strong with the charming RUBIEHART tackling the remade Shadow of the Colossus. It should be a showcase of technical mastery that really sets the tone for everything to come. – Anna
Mass Effect (3:06 p.m.)
There's really no wrong answer here on Day 1 — pretty much every game on this list is one I'm excited for! That said, my girlfriend is nearing the end of Mass Effect 3, which means we can watch some of these earlier ME games together and see just how broken things can get! – Mitch
Kirby and the Forgotten Land (5:58 p.m.)
Who knew Kirby was so awesome? I confess I never knew much about the cute pink blob, but I enjoyed the heck out of this game. Mr_Shasta is also a treat any time he's on camera; his good vibes are a perfect match for this sunny, sweet adventure – Anna
Pokémon Snap (8:13 p.m.)
While technically a bonus incentive, I have to give a shout-out to the OG Snap game. Not only is it a classic, but it makes for a wonderful Day 1 bonus incentive. – Mitch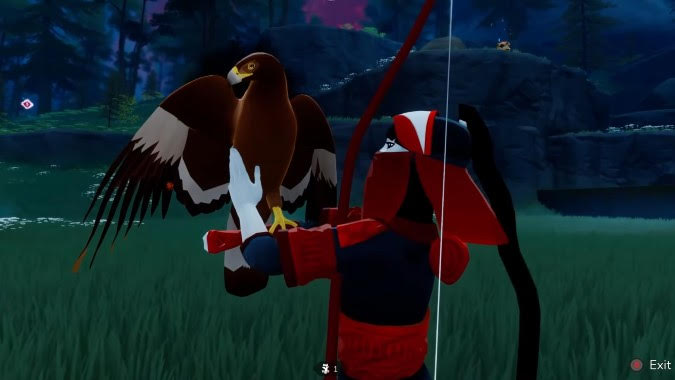 Monday, June 27
The Pathless (8:44 a.m.)
This game is just lovely. Even in a casual playthrough, you fall into a flow state with the jumping and dashing. That's the kind of game that you just know people are going to have a blast speedrunning. Plus you have an eagle friend and you can give it pets! – Anna
FAITH: Chapter III (1:57 p.m.)
I don't like horror. Don't like being scared, don't like gore; it's a whole pile of 'no' for me. But I'm kind of riveted by this fantastically creepy series about cults and religion. Vynn has run the earlier chapters at previous speedrun events, and I can't wait to see what's in Chapter III. Ten minutes of horror is about as much as I can handle. – Anna
The Legend of Zelda Link's Awakening 2019 (3:03 p.m.)
It's hard to pass on a Legend of Zelda game, but this one has the added bonus of also being a race, one of those GDQ formats that's just so, so fun to see. – Mitch
Phasmophobia (8:25 p.m.)
I lied. I'm also going to watch four hilarious runners do their best to get proof of paranormal activity without dying. The game was a Twitch sensation for good reason, and I will just have to steal myself for lots of jump scares. And hey, if I'm too creeped out to sleep, at least I'll have plenty of marathon to watch! – Anna
Oh heck yes! I'm excited not just because I've heard great things here, but also because this is the start of the Horror Block! While it usually runs well past the point when I can stay awake, I'm always excited to see just how far I can make it, and how spooky things get. – Mitch
Tuesday, June 28
Mega Man: The Wily Wars (12:51 p.m.)
What better way to spend your Tuesday afternoon than watching one of the ultimate gaming icons in action? The Mega Man games always get a few titles in at GDQ events, and I'm most excited for this one. The Blacktastic is a great personality who came to speedrunning through the fighting game community, and he'll be hosting a bid war to play either Mega Man 2 or Mega Man 3. Who knows what he'll actually wind up showcasing? You'll have to watch and see. – Anna
Half-Life: Alyx (8:41 p.m.)
While all the Valve titles have large speedrun followings, Half-Life: Alyx might be my favorite one to watch. The tech is equal parts impressive and hilarious, and there's something about the physical dimension to virtual reality speedrunning that makes the experience extra impressive. – Anna
Super Mario Odyssey (9:56 p.m.)
This game holds a special place in my heart because it's one my little brother has gotten crazy good at doing. Seriously, he's beaten the entire game without glitches in less than 1.5 hours! So I'll absolutely be tuning into this run (at least until I fall asleep). – Mitch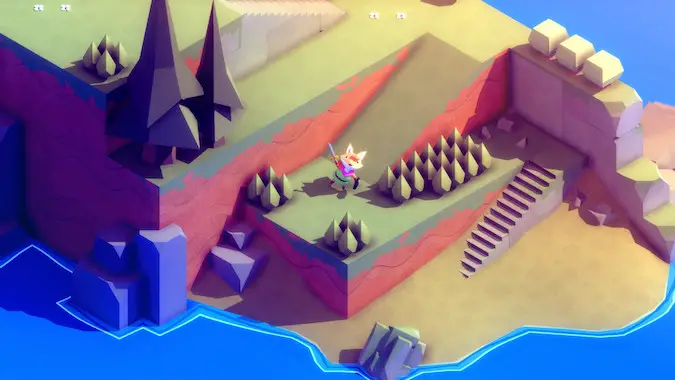 Wednesday, June 29
TUNIC (12:22 p.m.)
The protagonist of this game is an adorable little fox. Do you really need more reasons to watch?
Fine, it's also an exploration puzzle game that has a great sense of mood and takes design cues from Zelda and Souls games. You should probably try playing it yourself, and then you can be all the more impressed when Sunnymuffin rips through it in about 40 minutes. – Anna
Pokémon Emerald Randomizer (2:42 p.m.)
A four-person run on a randomizer with "Evolution Chaos" as the category? Sign me up! Seriously, though, Pokemon runs always tend to be a blast, and the randomizer portion of this makes it a must-see (especially if you've never watch a randomizer run). – Mitch
Donkey Kong Country: Tropical Freeze (5:52 p.m.)
If someone is running a Donkey Kong Country game, you should do your best to watch. If spikevegeta is running a Donkey Kong Country game, you should drop everything and park it in front of your screen. He's one of the most visible (and loudest) faces of the Games Done Quick community. He has a wonderful energy and a huge passion for speedrunning that is sure to make you smile. – Anna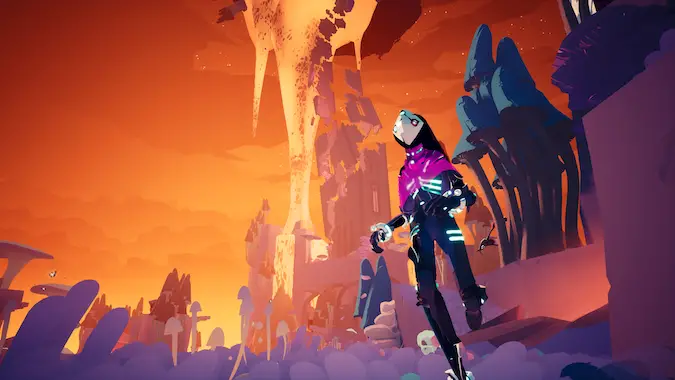 Thursday, June 30
Banjo-Tooie (12:17 a.m.)
This is one of those "childhood memory" games that I think fondly on, and those incidentally make some of the best games to watch get completely broken. In this case, what took Past Mitch several weeks/months to beat will be done in about a half hour. – Mitch
Silly Games Block (2:43 a.m.)
In the wee small hours as Wednesday melts into Thursday night, a strange thing happens. A strange, ridiculous thing. We call it Silly Block. It kicks off with something titled DEEEER Simulator: Your Average Everyday Deer Game. How is that not going to be amazingly weird? Other titles of note include Turnip Boy Commits Tax Evasion and Jimmie Johnson's Anything With an Engine. I don't know what any of those games are and I can't wait to watch them. – Anna
Yes. Yes to all this. I don't really have anything to add except that I love this block. – Mitch
Solar Ash (2:39 p.m.)
Heart Machine exploded into the gaming scene with Hyper Light Drifter, and Solar Ash shares much of the same creative DNA. Gorgeous visuals, amazing music, and acrobatic motion that makes for an excellent speedrun. – Anna
Celeste (9:34 p.m.)
Always watch the Celeste runs. Doesn't matter who's at the wheel or what the category is. Just watch and prepare to pick your jaw off the floor at the impeccable precision this game demands. Plus it has one of the best game soundtracks ever. – Anna
Friday, July 1
Doom Eternal (12:50 a.m.)
The only thing better than wrecking demons and hellspawn with a shotgun is watching someone wreck demons and hellspawn with a shotgun at high difficulty. Yes, we'll get to see two hours of top-notch, bloody destruction on nightmare difficulty. Rip and tear! – Anna
Everything Nintendo (all day)
I'll be honest, I saw Friday's schedule and basically wanted to put the entire thing as my answer here. There are Pokémon games, Ocarina of Time randomizer co-op, Super Mario World, and bonus runs galore! I know that's kind of a cheat-y answer but Friday is just full of great games. I'm unfortunately busy for a lot of them, but I'm still excited nonetheless. (And hey, maybe I'll be back home in time for Super Mario World!) – Mitch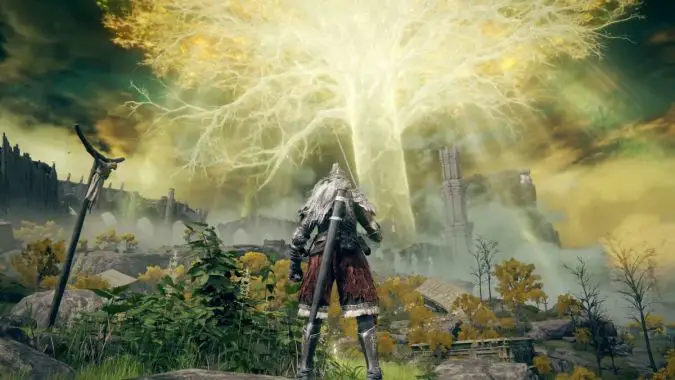 Saturday, July 2
Metroid Dread (2:51 p.m.)
This is one of the games I've been most excited to see at a Games Done Quick event. I don't even play Metroid games, but this modern take on the storied franchise just screams that it'll be a fantastic speedrun. It has so much intensity and so many chances for razor-thin close calls. Expect a nail-biter. – Anna
This is one I actually played and beat when it came out, so I'm excited to see it demolished. I'm also admittedly excited for the follow-up Kaizo run, which gets a special shout-out here. – Mitch
Super Mario Maker 2 (7:31 pm)
The Mario Maker relay race is another of my favorite GDQ categories. There are so many people who can play the 2D Mario games at a ridiculously high skill cap; why not give lots of them a chance to shine? Six runners will compete to get through stages designed by some of the best Super Mario Maker 2 creators for what is certain to be a closely-fought battle for victory. – Anna
Anna is correct about everything she just said. Mario Maker runs (especially relay races) make for some of the most chaotic fun at GDQ events (and that's saying something). – Mitch
Super Mario 64 (9:01 p.m.)
This is my game. This is the one. This is the game I always look forward to at GDQ events, and it's probably the game closest to my heart of, well, any game (not just at GDQ). Needless to say, I'm quite excited and ready to get a bit teary-eyed, as it's one of the last runs of the event. It's technically a bonus game, though, so please help make sure these are happy tears and not sad ones. – Mitch
Elden Ring (11:21 p.m.)
What else could they possibly have ended with? Assuming their fundraising goal is met, we'll be treated to not one but two Elden Ring runs. Prepare to be impressed by the All Remembrances category breezed through in two hours, followed by an Any% run as the final bonus game. The exact amounts to unlock that final game won't be shared until Saturday, but I'm expecting to see a huge chunk of change going to Doctors Without Borders to get this double dose of FromSoft. Should be the perfect end to a stellar week. – Anna
SGDQ staff, what have you done to my poor little heart? It can't take so many great runs! Seriously, though, Elden Ring is one of those games I've sunk over 100 hours into and I could easily do 100 more (and 100 more, and 100 more). I'm thrilled to see that we might end with two Elden Ring runs. – Mitch
It's always hard to pick favorites for these kinds of lists, and everything above is only a smattering of what SGDQ has to offer. We say this every event, but if you've never tuned in before, please do! It's wholesome, fun, unabashedly dorky at times, and truly a special and unique event in the gaming sphere.