What game stories or moments live in your head rent free?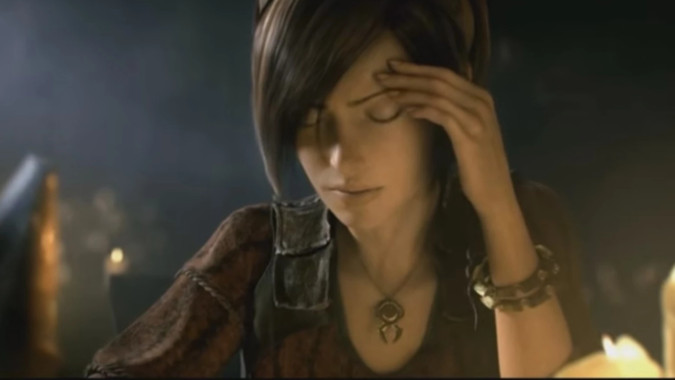 You know, I've read a lot of criticism of the story of Diablo 3 over the years, but the moment where Adria betrays the Nephalem and transfers the essence of all seven of the Evils into her own daughter Leah haunts me. We spend the game getting to know Leah, at turns naive, brave, resilient, a touch overprotective but someone who just wants to lead a normal life, and then everything — her body, her soul, all those dreams and aspirations she had — it's all torn away from her and used to bring back the demonic Lord of Terror. And after we defeat Diablo? There's no sign of her.
We don't know if Leah was destroyed instantly the moment Adria betrayed us. We don't know what happened to the girl we spent the game helping and protecting. One moment Leah is alive, and the next, she's gone and we never learn if there's anything left of her to save. It's been ten years and I still think about that moment, about how unfair it is, about how much I wanted them to do something to let us find out Leah's ultimate fate.
It's not the only moment in games like that — a piece of a game's story that sticks with you, like a broken off bit of the narrative lodged in your mind's metaphorical teeth. There's the reveal that makes Star Wars: Knights of the Old Republic a great game, for example. There's the interesting narrative twist in Final Fantasy VII Remake that makes it more of a remake than a remaster as such. There's the confrontation between Genn Greymane and Sylvanas in World of Warcraft: Legion all these years later still giving me chills.
So what about you? What in game moments, what story elements still stand out for you? What part of a game sticks in your mind like a splinter that needs you to worry at it, sometimes years later?