WoW
Jul 28, 2022 2:00 pm CT
Dracthyr Evokers have more mobility than any other class — here's everything they can do
Which class has the best mobility in World of Warcraft? Right now, a common answer might be Demon Hunters: they can jump around in combat, quickly move to their targets, and best of all, Double Jump and Glide, even in areas where flight isn't possible. But a better answer is probably Druids: they have amazing speed buffs, Cat Form with Dash, speed buffs for the group, and of course, they can turn into their own, ridable, flying, instant-cast mount.
Then, along comes Dragonflight. Blizzard probably wants to make everyone gravitate towards the new race/class, the Dracthyr Evoker — and what better way to make them appealing than with mobility options? Those options includes gliding, picking up other player characters, and even being their own mount. (Maybe now Demon Hunters will understand what it felt like when they took Metamorphosis from Warlocks!)
Dracthyr Evokers have less range than most casters, which is probably why they need to move around more on the battlefield — and a common fantasy for dragons is to be able to fly around, so it does make sense that they're designed that way. But there's such an emphasis on their own movement, as well as providing movement buffs to the group as a whole, that it might mean there will be an increased emphasis on movement in fights — which would require a lot of Evokers to ensure there are enough movement buffs in fights.
Keep in mind that this is still alpha, so all of this information is subject to change — especially the numbers listed in the spell descriptions.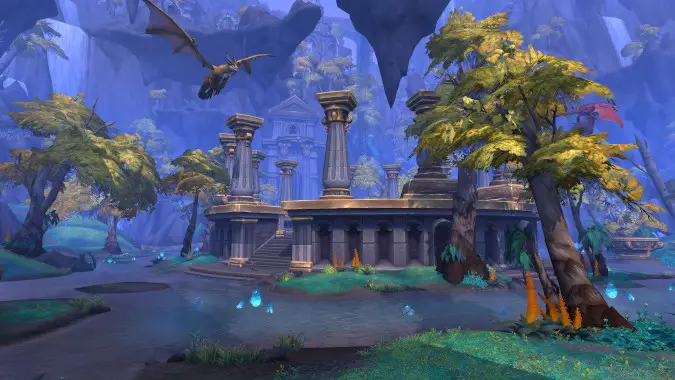 Which movement abilities do Dracthyr Evokers have?
The first spell on this list, Soar, is similar to a mount form: it launches the Dracthyr character up in the air, and allows them to use dragonriding in the Dragon Isles. Next is Glide, a copy of the Demon Hunter's gliding — because a winged dragon-themed race shouldn't ever simply fall to their death, after all! The one after that, Hover, is a standard speed boost ability.
Soar — Muster your strength and launch into the air. (Note: This is how the Dracthyr can do dragonriding without needing a dragon mount.)
Glide — Reduces your falling speed. You can activate this ability with the jump key while falling.
Hover — Launch yourself and gain 30% increased movement speed for 6 sec.
After that, everything is about your Dracthyr character moving around in combat — either getting close to an ally to heal them, or just zooming across the battlefield, healing or hurting everything in their path, and then moving back to where they were.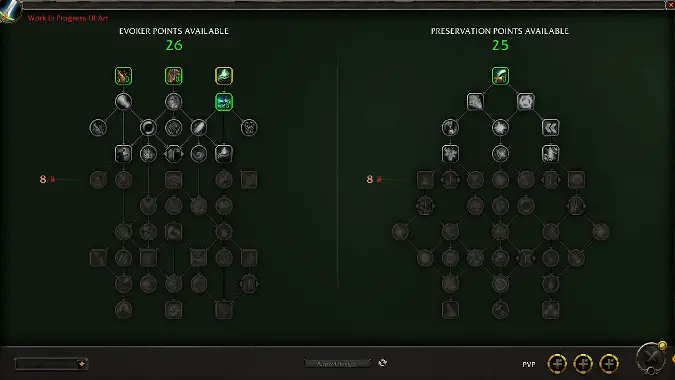 How can Dracthyr Evokers buff the mobility of their allies, or hinder their enemies?
Combat is not just going to be about you moving around the battlefield — party members have to move too. Evokers have Zephyr, a group buff to increase movement for everyone, as well as Fly With Me, an ability to move an ally and themselves to a target location (sort of like a Priest's Leap of Faith that can be targeted to anywhere within range). They also have two different abilities to improve the movement-increasing capabilities of their allies, so that other classes can feel included in speed boosts too.
Dracthyr Evokers also have a lot of ways to affect the movement of their enemies, including slows such as Disintegrate, and racial abilities like Wing Buffet, which knocks away enemies in front of you, and Tail Swipe, which knocks them up in the air. But one in particular demonstrates how this class interacts with other classes to enhance their abilities: Oppressing Roar, which increases the duration of crowd control effects on your enemies.
Evokers are a class that moves around a lot, and helps others move around as well. They truly embrace what it means to be mobile within a game — and everyone loves mobile games, especially when it comes to Blizzard. But don't quote me on that!