Oh deer, I hadn't shown you any cute fawn videos yet? Buck up, because here they are.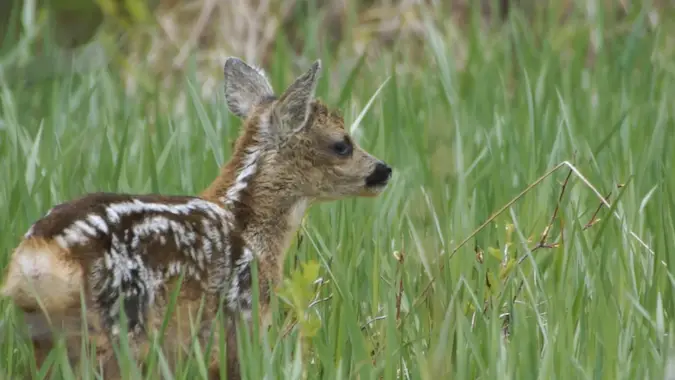 I was obsessed with Bambi as a kid. I liked that little deer at least as much as any Disney princess, maybe more. So I'm a little shocked that somehow, after all this time, I hadn't presented a single video of fawns for your cuteness viewing. I apologize for the delay in delivering this incredibly sweet, spotted, spindly-legged content for your Friday enjoyment.
Woodland life is all about patience
And that patience is rewarded by a glimpse of adorable fawn romping.
Walking is hard
But they're getting the hang of it!
Keep an eye on that chipmunk…
…it looks awfully suspicious to me too.
So peaceful
Just chilling in the grass with mama doe. Looks like a good time.
Nobody puts baby (deer) in a corner
I appreciate that this video has a valuable reminder not to engage with wildlife, seeing as they're, you know, wild.