How to play Diablo Immortal (and other mobile games) on your TV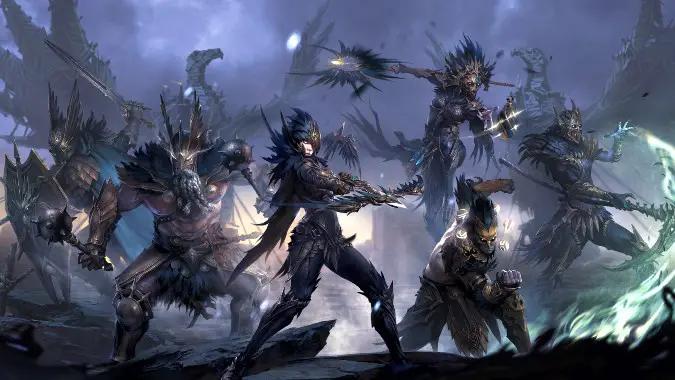 Massive screens are all the rage with mobile devices these days, but even an 8-inch phone isn't quite the same experience as playing a game on a TV or monitor. And when that game is as immersive as Diablo Immortal, it makes sense that you might want to relax on the couch for a comfy session of running rifts. Plenty of mobile games can benefit from a big-screen experience, but Immortal's 
There are several ways to get content on your phone to show up on a TV, but your exact options will vary depending on what hardware you own. Fortunately, you don't need to have any especially fancy or cutting-edge gear to get Diablo Immortal — or any other mobile game you'd like to play from the comfort of your couch — playing on your TV. Here are the two main options you have for having the game on the big screen.
How to use an HDMI cable to play mobile games on your TV
This path can feel a bit onerous, but it's the most stable choice for playing an online game on a bigger screen. You can connect your phone directly to your TV: all it takes is the correct adapter. Most TVs use HDMI ports for hardware, so you'd need a cable with HDMI at one end and at the other end either USB-C for Android users or Lightning for Apple users. You may wind up needing an additional adapter for a regular HDMI cable if you go this route.
The benefit to this approach is that it should work on most TV models, even those that don't connect to Wi-Figgggg. Plus you should see little to no latency in the game, something that can be a problem if you connect wirelessly. Playing wired means you'll probably want to use a separate controller rather than touch controls, but we have a list of all the currently supported devices and how you can connect them to your phone — and the same instructions should work for most games.
Think of it as setting up a DIY Nintendo Switch.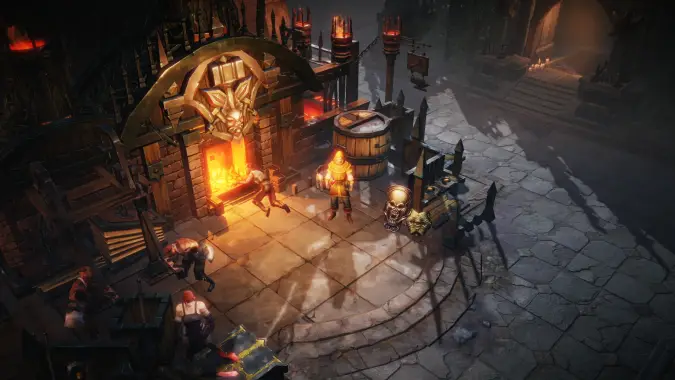 How to use screen mirroring to play mobile games on your TV
If you prefer to keep things wireless, you may be able to use your TV as a massive phone display. Just keep in mind that you're almost certain to encounter latency with this approach, depending on your home network setup. But assuming your TV supports the feature, it's easy to try.
Apple doesn't require a separate app to get your phone screen sent to another device. If you own an Apple TV or a smart television that's compatible with AirPlay 2, you can use it to mirror your screen while playing Diablo Immortal on your iPhone. Make sure both the phone and TV are both on the same Wi-Fi network, then bring up the Control Center on your phone. Tap the Screen Mirroring button; it's the one that looks like two overlapping rectangles. Select the device you want to show the gameplay and you're set up for demon-smashing.
Android users can do the same thing. For most current Android phones, you can go into Settings and then into Display. There will be an option for screen mirroring. As with the Apple example, your TV will need to be on the same wireless network and able to connect to another smart device.
If your hardware isn't all from the same brand ecosystem, then you can try using a standalone app to cast your screen to the TV. Chromecast and Amazon Fire are two of the most commonly used services. Again, the more steps there are between your game and your TV, the higher odds that you'll encounter performance issues.
Diablo Immortal is all about flexibility, being able to play the game where, when, and how you want. If the TV is where you want to play, you should be all set to do so.