What rewards will be included in the Diablo 4 Season Pass?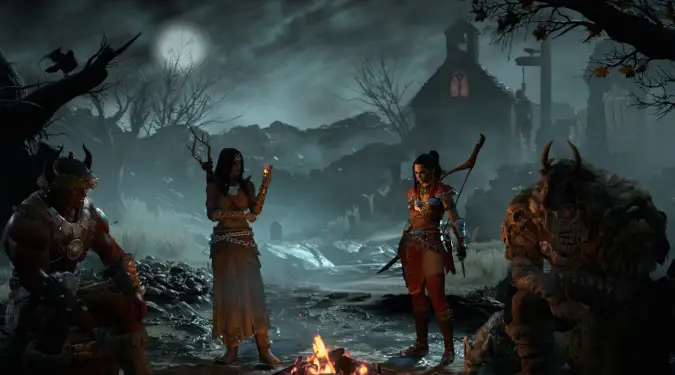 Like many modern games, Diablo 4 will have a Season Pass system that includes a rewards track with both free and premium tiers for you to progress through and earn in-game rewards while you play. But before you start to worry, I'm going to reassure you up-front: the Season Pass has no pay to win features, and paying for the premium tier only gives additional cosmetic rewards. But even within those constraints, there's a lot we might see included in a Season Pass system — so what kind of rewards will there be, and what kinds of cosmetic bonuses will the premium tier offer?
While we don't know every detail, we do know quite a bit about what the Season Pass will entail. Let's take a look at everything we know about the Season Pass so far, starting the types of rewards what will be part of the Diablo 4 Season Pass.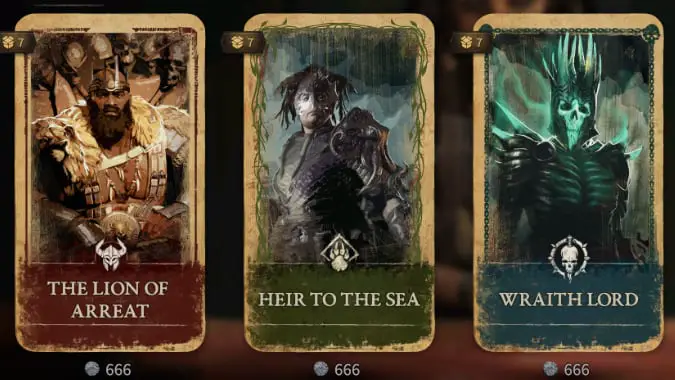 Diablo 4 Season Pass rewards
The Season Pass will include a single rewards track with a free and a premium tier of rewards. Everything on the free tier is earned through gameplay, pursuing the Season Journey achievements and quests — but you'll have to pay to unlock the premium tier rewards. The free tier will include things that provide gameplay boosts, and though no specific examples of rewards have been provided, Blizzard described free tier rewards as "things which make the journey of leveling up a fresh seasonal character faster and more streamlined." The premium tier will focus on special Season-themed cosmetics and store currency (which you can use to buy other cosmetics).
The types of rewards available on the Diablo 4 Season Pass break down like this:
Free: Season Boosts: These will include things like XP buffs and other things that will help make gameplay a little easier. Rewards like this are free to all players who are pursuing the Season, and you earn them as you play the game which unlocks higher tiers. While you can spend money to unlock tiers faster — for example, maybe you really want a cosmetic item at a high level of the premium tier — this won't earn you any kind of gameplay boosts, which you'll have earn by playing to advance through the tier.
Premium: Cosmetic Rewards: Expect special transmog looks themed around your class and/or the Season itself. But don't feel like you have to pay for good looks: there are hundreds of transmog appearances you can get through loot drops or other gameplay — but the Season Pass looks will likely be exclusive to that Season. There's also an in-game store that will sell cosmetics for a premium currency. In short, you don't have to buy the Premium Season Pass to look good, but if you like that Season's cosmetic items, you may want to.
Premium: Currency: Diablo 4 will include a premium currency that's used to buy cosmetic items in the in-game shop. You'll be able to earn this currency in the Premium Season Pass, and likely buy it with cash as well.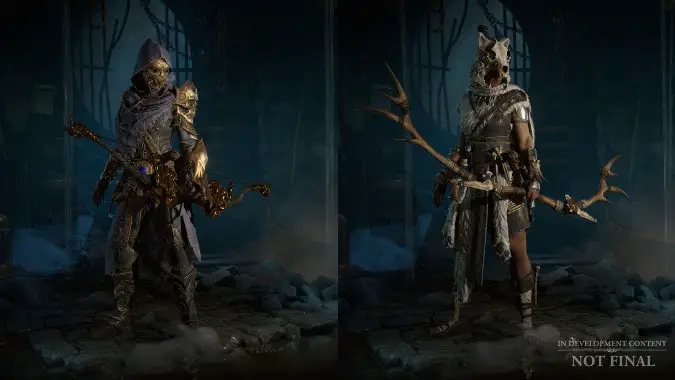 What will the Diablo 4 Premium Season Pass cost?
At present we don't have any information on what the Premium Season Pass is going to cost. Obviously the free tiers of the Season Pass are free for everyone, but there's no word on what the premium level will cost. Based on costs in other Blizzard games with Season Pass mechanics — like Diablo Immortal ($5 to $15 per month) or Hearthstone ($20 for three months) — so we're likely to see something in the $10 to $15 range, depending on what it offers and how long it lasts.
But until Blizzard makes an official announcement, we don't know exactly what the Season Pass will cost — we can only guess, but for now it's reasonable to assume it will be in line with other offerings.
For now, there's a lot we still don't know, but hopefully we'll get full details on what's on the Diablo 4 Season Pass — and what the premium reward tier costs — when we get closer to the game's release date.