When does Diablo 3 Season 28 start?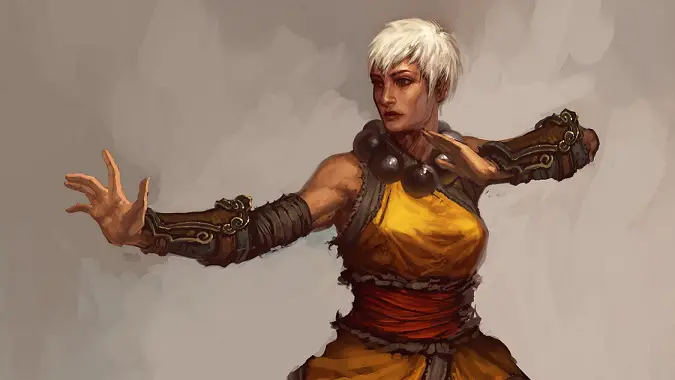 Diablo 3 Season 27 is currently in progress, with players delightedly upgrading their gear to Primal Ancient levels through Angelic Crucibles. And yet the community asks the inevitable question: when will Season 28 start? Though the Diablo team doesn't announce Season start dates very far in advance, Seasons follow a relatively predictable pattern and we can make some reasonable guesses: we predict that Season 28 will start on  Friday, January 13, 2023.
You're probably wondering exactly how we arrived at this particular date. It's not from the void; we're working with averages. We have seen some notably long runtimes in the last few seasons:
Season 22 — Started November 20, 2020, ended March 28, 2021. Runtime? 18 weeks, 2 days
Season 23 — Started April 2, 2021, ended July 18, 2021. Runtime? 15 weeks, 2 days
Season 24 — Started July 23, 2021, ended December 5, 2021. Runtime? 19 weeks, 2 days
Season 25 — Started December 10, 2021, ended April 10, 2022. Runtime? 17 weeks, 2 days
Season 26 — Started April 15, 2022, ended August 21, 2022. Runtime? 18 weeks, 2 days
Season 27 — Started August 26, 2022.
But it makes sense, right? Mid-2020 saw a significant adjustment as teams adjusted to work from home. Additionally, Blizzard released Diablo 2 Resurrected in September 2021 and Diablo Immortal in June 2022. Finally, Diablo 4 is slated for release sometime in 2023. So a lot is going on in the Diablo franchise.
What will narrow down our estimated start date is the announcement of testing for patch 2.7.5. The PTR generally starts five weeks before the next season begins, with a few exceptions, such as the Patch 2.7.4 testing cycle. Here are the relevant dates to anticipate:
Estimated PTR start — Thursday, December 8
Estimated PTR end — Thursday, December 22
Estimated Season 27 end — Sunday, January 8
Estimated Season 28 start — Friday, January 13
Voila! These dates account for the holiday season, hopefully without too much difficulty for the D3 development team. But remember, January 13 is still rough speculation; we'll update with a more precise estimate when we have the PTR announcement in a few months. Until then, you have plenty of time to complete the season's journey and earn yourself a terrifyingly adorable (or adorably terrifying, your choice), arm-wielding zombie dog. Happy hunting!