When is the Diablo 4 release date? Sometime in 2023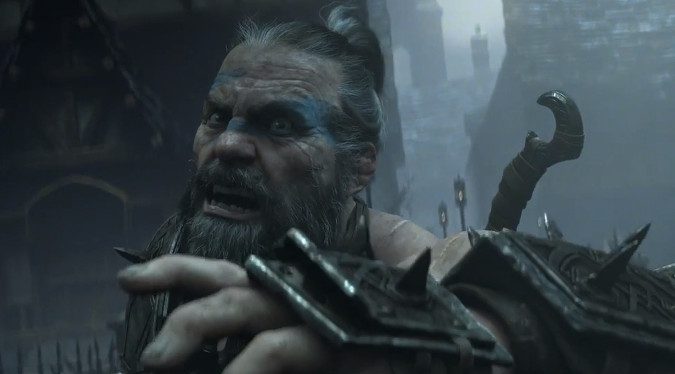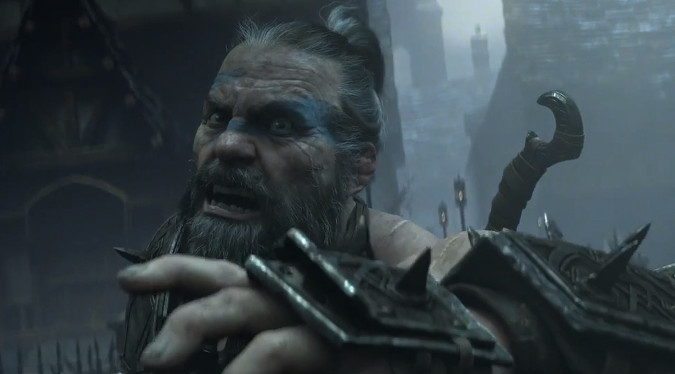 We once thought we would be playing Diablo 4 by 2022. But after an announcement at this summer's Xbox Games Showcase, we know that Diablo 4 is coming in 2023 — though still not exactly when. So close and yet so far. That suggests the game could have a release date as early January 2023 (yay!), as late as December 2023 (much less yay), or any time between those two points.
We now know what the five classes that D4 will start with are, and we've gotten to look at the gameplay and been told about how it will have cross-platform progression linked to your Battle.net account, so we'll be able to play Diablo 4 on your PC, then go downstairs and play it on your console. Everything we've seen about Diablo 4 so far sounds great, but what took so long to have even a year the game will be out in?
Activision Blizzard tacitly acknowledged that the leadership shuffle might push things back in its November 2021 earnings call, saying Diablo 4 would "benefit from more development time to reach its full potential." No specifics were given, but the game did drop Game Director Luis Barriga and Lead Designer Jesse McCree last summer so it's not surprising that the developers need time to get things back on course. Blizzard had already warned us that Diablo 4 wasn't coming soon, and that the game will get "a later launch… than originally envisaged." That all suggests a release later in 2023.
The bottom line is that we definitely aren't getting Diablo 4 in 2022 — we now know solidly that it will be in 2023, barring any unforeseen delays.  Until we have an exact release date, let's speculate on when we might see Diablo 4 in 2023.
Can we find clues to the Diablo 4 release date in Diablo's past?
The original Diablo came out on December 31st, 1996. The sequel, Diablo 2, came out on June 29th, 2000. That's about three years of development between the two — and apparently the sequel was originally intended to be released even sooner. Blizzard wanted to launch Diablo 2 after two years, in 1999. But Diablo 2 was made by Blizzard North, and the company that created and published that game doesn't really exist anymore. It's been more than 20 years and Blizzard Entertainment is a wholly different animal than it was in the late 90's, so we can't directly draw much grist for the speculation mill from that.
Still, one thing we can learn is that Diablo 2 took longer than they expected to complete and release, so this cycle of delays is nothing new.
Looking back even farther to Diablo is even less helpful. The game was originally conceived in 1995 by Condor Games, the studio that would become Blizzard North and was later absorbed into Blizzard Entertainment — which was, at that time, Silicon and Synapse — and it took barely a year to go from the original conception to a shipped game. But Diablo 1 was released 25 years ago. The game industry was different, and the demands on game publishing were different, and we already know we're unlikely to see the speedy release cycle from Diablo 1 ever again.
But some of these significant dates could hold a clue.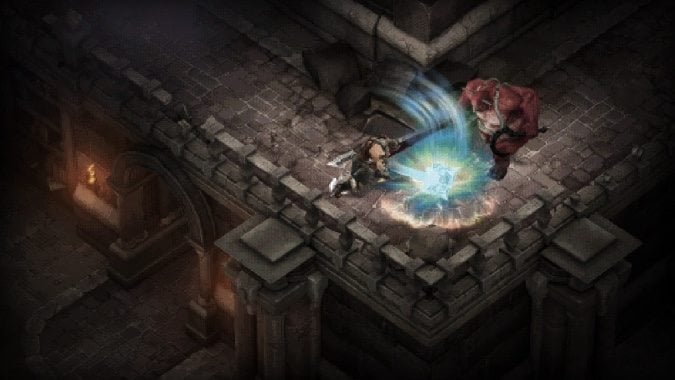 Diablo 3's long development cycle may offer a realistic estimate
So let's go more modern and look at Diablo 3. The game was announced in 2008, nearly a decade after Diablo 2 was released. And after that announcement, we had to wait another four years to play Diablo 3, which was released in 2012.
But Diablo 3 was in continuous development at Blizzard between 2001 and 2008. It was even in development when Blizzard North was still a thing, and went through multiple versions and redesigns before the announcement in 2008. That's seven years of scrapped designs and new approaches before Blizzard finally found a game it was happy with. That means Diablo 3 was in development for 11 years before it finally shipped in 2012.
Is Diablo 4, which was announced at BlizzCon 2019, in the "ready to show" category that took Diablo 3 seven years to reach?  That would mean that it took them roughly five years — from 2014 when Diablo 3: Reaper of Souls was released to 2019 when Diablo 4 was announced — to reach that stage. That's slightly faster than it took to get Diablo 3 ready… but it feels like Diablo 4 may be in the earlier stages of development, particularly after last year's leadership shakeup. Between losing Game Director Luis Barriga and Lead Game Designer Jesse McCree, the game may have headed back to the drawing board as new leadership stepped in and re-evaluated the game.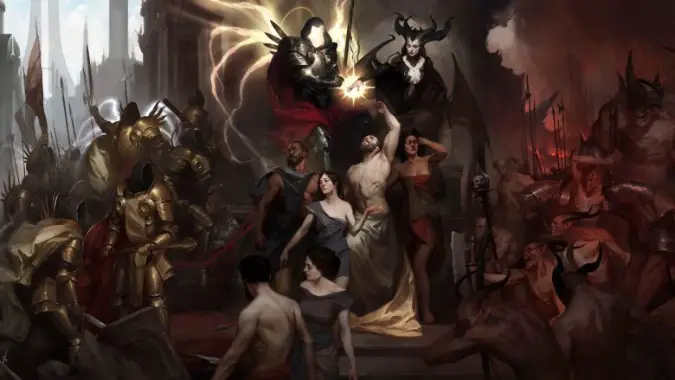 The Diablo 4 release date could try to bank on nostalgia
If at all possible, I believe Blizzard will want to release Diablo 4 on a significant date, just as they did when they released World of Warcraft on the same date as the original Warcraft: Orcs and Humans. Originally, I had expected Blizzard to target either December 31st or June 29th, which mark significant anniversaries for the original games, as potential release dates for Diablo 4. But those dates have come and gone more than once, and now we know 2022 is off the table entirely. Does Blizzard intend to hold out for one of those meaningful dates, or will we simply see the game whenever it's ready?
All of my previous estimations on when we'd get to see Diablo 4 were based on the state of the game as I saw in 2019, and the shakeups to the D4 team we saw at the mid point of 2021. A lot of key people had left, and it was unsure how close the game was to anything like a beta test. And while it's still unsure, the fact that Activision Blizzard mentioned that Diablo 4 is in company wide internal testing on the Q1 2022 earnings call is a big step forward towards a potential Friends and Family test, which would lead potentially to a closed beta, and from there even an open beta is a possibility. We've seen recently that Diablo Immortal will not only get a full mobile release in June of 2022, but it will also be entering a beta test for a PC version of the game, something we had absolutely no reason to expect.
Now, with the release of the game stated for 2023, I now suspect we may actually see it within a year, on the important June 29 2023. After all, this is a game trying to hearken back to D2 in many ways — after all the tumult I would not be surprised to see Blizzard shoot for a date with history.
Originally published May 28, 2020, updated June 14, 2022