When will Diablo 2 Resurrected Ladder season 3 start? February 16!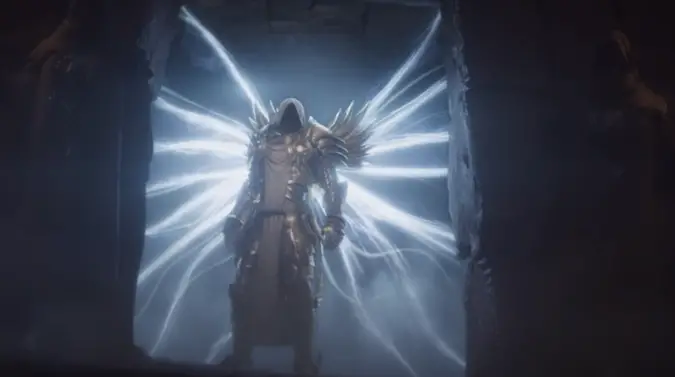 Diablo 2 Resurrected is preparing to head into its next season: Ladder Season 3 starts on February 16. Though we haven't had many Ladder Seasons in D2R, the team plans to run them on a four month cycle, and that's about what we're getting here. Patch 2.6 will also go live on February 16, adding eight new Rune Words to this Ladder Season. Look for Season 2 to end and Season 3 to start shortly after the patch goes live.
Not familiar with Diablo 2's ladder system? Let's take a look at exactly what will happen in the new Ladder Season.
What are ladders?
Ladders are a competitive gameplay mode that was introduced with patch 2.4. Players start a brand new character and race each other to achieve Level 99 as quickly as possible. As the players gain rank, they will either climb or drop in the Leaderboard standings. There are also ladder-specific items to earn and players can take advantage of Rune Words and Sunder Charms. These Rune Words and Charms add buffs to armor and weapons, thereby making the journey to level 99 just a little bit easier. There are also Terror Zones, areas on the map that have harder enemies that yield more experience. At the end of each season, the characters are changed to "non-ladder" characters and the cycle begins again.
There are currently four different Ladders types available:
Classic: Play through all four Acts
Classic Hardcore: Play through all four Acts with only one life
Expansion: Play through all four Acts plus the Expansion content
Expansion Hardcore: Play through all four Acts plus the Expansion content with only one life
When is Ladder Season 3?
Fortunately, we have a fairly concrete answer of when Season 3 will start. Community Manager PezRadar posted this response in the Blizzard Forums:
Likewise, we expect this patch to roll into season fairly quickly so wanted to give you all a heads up that we plan on the S3 start to occur on February 16 with S2 ending the same day.
February 16 makes perfect sense as it is only a couple of weeks after the end of PTR 2.6. In the past, it was thought that the Seasons would cycle every 6 months or so, but Season 3 is coming to us about a month sooner, which is great for us. If the post holds true, then we can expect patch 2.6 to be released on February 16 along with a new Season 3 Ladder. 
Originally published October 13, 2022; updated February 1, 2023