Everything you need to know about the Overwatch 2 Battle Pass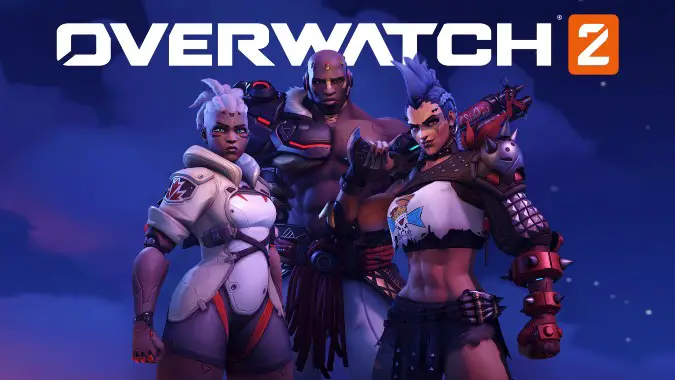 Rather than continue the loot box system from the original Overwatch, Overwatch 2's main system of getting new skins, sprays, voice lines — and now, Heroes — will be a Battle Pass. Let's talk about what a Battle Pass is and how it will work in Overwatch 2.
The fact is, loot box systems like the one in Overwatch are intensely disliked by a lot of players — and likely more troubling for Blizzard, even under legal scrutiny in a lot of jurisdictions — so it's not surprising that Blizzard is adopting a Battle Pass system for OW2. It's more surprising that they're almost four years behind the times. Most players would probably say that the system we saw in Fortnite is where Battle Pass mechanics really started to gain in popularity as a monetization system for video games, starting to dethrone the Loot Box games like the original Overwatch relied upon. Blizzard has already experimented with a Battle Pass system in its recent mobile MMORPG, Diablo Immortal.
We got a look at how the Battle Pass — and both its free and Premium tiers — will play out in Overwatch 2 in an official blog.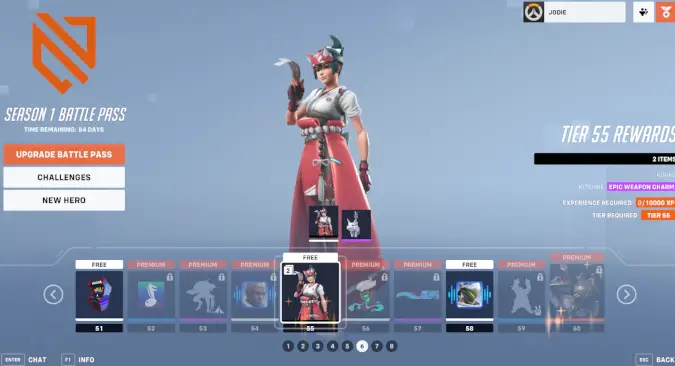 The Battle Pass in Overwatch 2
In Overwatch 2, the game is going to see the Battle Pass connected to its nine week Seasons, which at the moment are the game's plan for new content delivery on a regular basis. The free Battle Pass will be progressed entirely through gameplay, with each Season having its own Battle Pass — so, for example, there will be a Season 1 Battle Pass that drops on October 4, then a Season 2 Battle Pass on December 6, and so on. Each Battle Pass will be free for the opening tier, with a Premium Battle Pass for the Season that contains cosmetic rewards.
Season One's Battle Pass will feature the following unlockable free rewards in 20 tiers spread throughout the 80+ total tiers:
Newest support hero, Kiriko (for new players who won't have her already)
2 Epic Skins
1 Weapon Charm
2 Souvenirs
1 Highlight Intro
14 additional items (emotes, victory poses, name cards, sprays, player icons, etc.)
Prestige Tier Titles (8 earnable titles available only after completing the entire pass)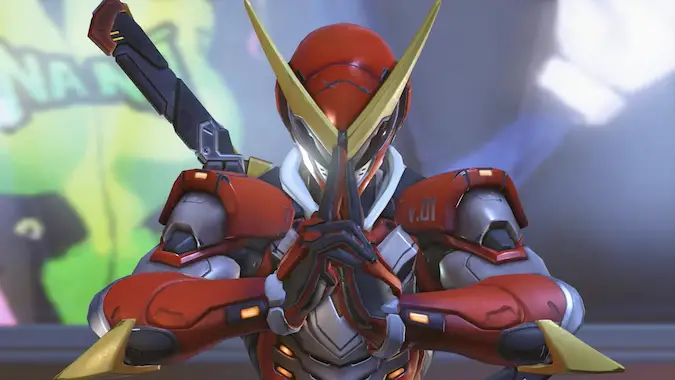 The Premium Battle Pass sweetens the deal
The Premium Battle Pass adds 60 tiers to the 20 that you can attain with the standard Battle Pass, with an immediate unlock of Kiriko as well as the first Mythic Skin, Cyber Demon Genji, if you get the Premium Battle Pass in Season 1. There are a total of 60 cosmetic unlocks in the Premium Battle Pass, with several Epic and Legendary skins as well as one Mythic skin per Season.
In total, Season One's Premium Battle Pass includes, in addition to all the free rewards above, the following unlockable rewards:
Immediate access to Kiriko
20% XP Battle Pass Boost
1 Mythic Skin
5 Legendary Skins and 1 Epic Skin
3 Play of the Game Intros
4 Weapon Charms
3 Emotes
3 Souvenirs
6 Poses
6 Name Cards
30+ additional cosmetic rewards
The Premium Battle Pass will cost 1000 Overwatch Coins (equivalent of $10 USD) – those coins can be purchased directly or also earned over time by completing weekly challenges. Watchpoint Pack owners  will automatically unlock Season One's Premium Battle Pass.
Each Season will have its own Battle Pass, making it a continuous process to climb to the top tier and unlock the available rewards each Season provides. The developers have assured us that, if you don't earn the new Hero on the Battle Pass during the season, there will still be a way to obtain them in the future. However, the jury is still out on all the other goodies on offer.