There's more cute than you can bear in these cub clips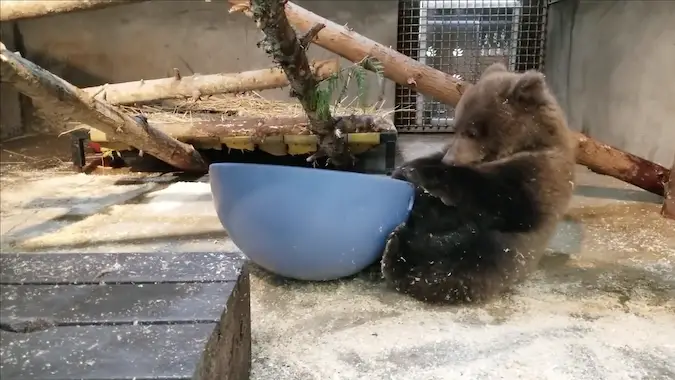 Baby bears are so wonderfully floppy. It's one of their highest-scoring Cuteness Quotient categories. They're adorable when they gallop and somersault around, looking like they may not be in possession of real skeletons. Plus they're strong swimmers and climbers, meaning a lot of potential for mischief.
It all adds up to some seriously adorable antics. Enjoy!
That's quite a climb
Squeaky little cuties, aren't they?
Caution: bears at play
Dang, traffic in this park is terrible.
Weebles and wobbles
I can't tell if the bear wants to play with this toy or destroy it.
Pool party!
Looks like a pretty chill party.
In the wild
Such cuties.