The Queue: Critical Queue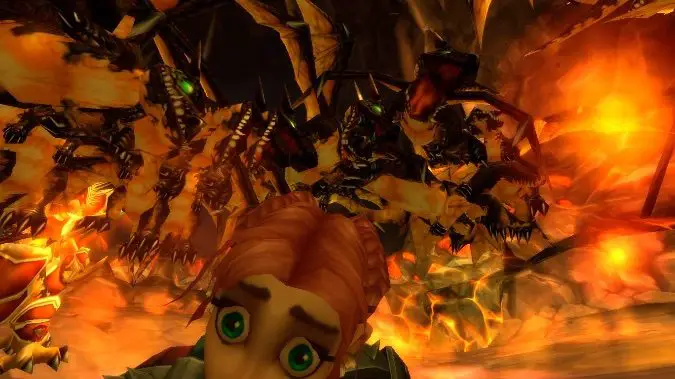 Sometimes I regret doing the Friday Queue… mostly when I'm staying up to watch Critical Role live and it usually lasts until 1am and then I still have to write the Queue. That means I'm either trying to write during the show, in which case I'm distracted, or I'm trying to write after the show, in which case I'm tired.
Geez, this is just bad planning on my part.
So let's do this. Let's Queue.
---
MUSEDMOOSE ASKED:
Q4tQ: now that we know the Dragonflight release date, what's your bet for the pre-patch? My money's on November 1st, but I wouldn't mind it happening on October 25th.
A leak a while ago said the pre-patch would be on October 25, and I think that's a good bet. Not only is it a month ahead of the expansion, which is typical, but also the same leak correctly predicted the actual Dragonflight release date. That's not very far away!
---
ENO ASKED:
I'm working on the Jellycat and I just completed a normal Fated Nathria with a group of (extremely nice) strangers last night & it went painlessly… but I did have a few problems due to not knowing a few mechanics. I don't really know Sanctum and Sepulcher fights as well as I do Nathria (that being the one raid I did back in the first year of BfA) so what are some important mechanics I should know for these runs in Normal? Caveat: I'll be healing as a Hpriest.
First up, I recommend Mythic Trap for looking up mechanics. The site has brief descriptions of key abilities with short videos that show you what they look like, making them easy to recognize. Hit up the list of raids and bosses in the menu in the upper left and skim things over before you go.
Here are some things I've gotten hung up on before from Sepulcher:
Vigilant Guardian: Stay out of the way of the door. When he rolls out he will kill you. Not that I've ever done that before.
Xy'mox: Dodging those dumb rings is your most important job. Dead healers do no healing.
Halondrus: Stay in front of him when he's on the move so you don't get knocked off the edge. Again, the dead healers rule applies.
Otherwise, just review strats before it's time to raid. A lot of fights are just about learning to coordinate with your group, knowing which bad things to stand in and what not to stand in, and keeping your head to follow through on things in the moment.
You've got this.
---
VEILSTRIDER ROXXII ASKED:
Q4TQ: What are you doing with your now free raid nights?
What I ought to do is get to bed earlier. What I usually do is play video games (working on Cyberpunk 2077, and also giving into a desire to replay Dishonored), reading (getting through a couple of books I've read before, Neuromancer and The Andromeda Strain), and I hope to use some raid nights to level with Winds of Wisdom in the future.
---
LEFTY ASKED:
QftLizQueue: If they made a Muppets version of The Princess Bride, which Muppet would be who?
A Muppet version of The Princess Bride practically writes itself. With help from Lefty and Cory, I present this cast list:
Westley: Kermit, long-suffering suitor who does as told. As you wisshhhhh!
Buttercup: Miss Piggy, enjoying a glamorous life in the castle; wildly uncooperative with anyone trying to push her around, but beautifully dressed.
Inigo: Gonzo, charging recklessly into danger, sword drawn.
Fezzik: Sweetums, the biggest and brawniest of Muppets… and also a bit of a dumb softie.
Vizzini: Fozzie Bear would make great work of Vizzini's overcomplicated, somewhat comic speeches. Waka waka!
Prince Humperdinck: Uncle Deadly, smug and well-dressed, and already cuts a dashing figure alongside Piggy.
The Impressive Clergyman: Swedish Chef, because of course it is.
ROUS: Rizzo and the rest of the rats, but holding big cardboard cutouts of larger rats which they carry around to menace people with.
Count Rugen: Bunson. I have to admit this one doesn't feel quite right, but I feel like Bunson is the character most likely to calmly torture someone for knowledge.
The Albino: Beaker, because if Bunson is Rugen, his assistant has to be Beaker.
The Ancient Booer: Statler & Waldorf, who are the very best of hecklers.
The Grandfather: Rowlf, who tells the story while tapping away at the piano.
The Grandson: Robin, Kermit's ever-curious nephew.
Miracle Max and Valarie: Still Billy Crystal and Carol Kane, who can neither be improved upon nor replaced.
There you go. Let's do this. Let's make a Muppets Princess Bride. We can start a petition and make noise until Disney listens.
---
LEFTY ALSO HAD A FOLLOW-UP QUESTION:
Kermit. I feel for the guy, always trying to be the responsible one and hold things together when he's surrounded by lunatics.
And that's all for now folks. Take care of yourself, hug your loved ones, play some video games, and have a good weekend. You've got this.