WoW
Oct 25, 2022 6:00 pm CT
Must-have addons for the Dragonflight pre-patch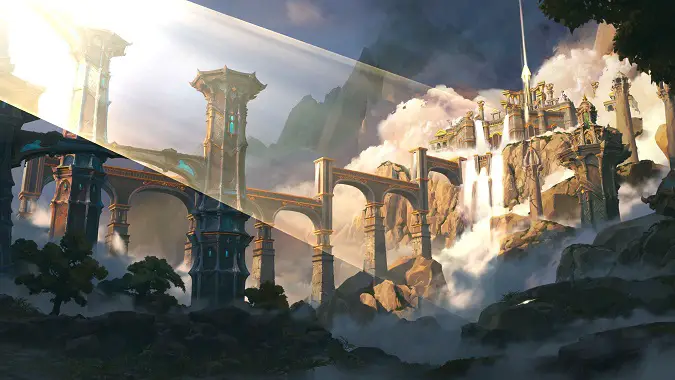 The sun is shining, the birds are singing, and we are all playing the Dragonflight pre-patch, which went live on October 25. This is a particularly big patch for addons, since the game's default UI is seeing some big changes that could mean you don't need — or want — quite as many addons.
But no matter which addons you use, patch day means all of those addons require updates. But which addons are Dragonflight ready? Which addons will you want once those servers come back up? Let's take a look at which addons you may need to grab when the patch hits.
If you're searching for your favorite addons today (or replacement addons), remember to filter by the game's version when you search. Most add-on sites allow you to only search for addons compatible with patch 10.0,  so when you're checking on CurseForge or WoWInterface, be sure you're looking for addons that will work. While some addons may continue to work even if they aren't marked as up to date for 10.0, it's not a guarantee — so you may need to forgo outdated addons until they're updated.
Ready to get started getting your addons in order? The updates you need to hunt down will vary based on your goals.
Addons for dungeons and raids
Is your raid team launching into the three Shadowlands Fated raids once the servers are up? This is a great way to test drive and tune the new talent specs based on a group encounter. If so, grab the updated versions for the following:
Similarly, if you're running Mythic+ dungeons, grab the update for Mythic Dungeon Tools.
Addons for just about everybody
However, if exploring the open world for rare items to sell is more up your alley, you'll want these addons updated!
Addons you may not need anymore
With all the UI changes coming with the pre-patch, there are a few addons that you may want to consider removing (even temporarily) to test drive in-game functionality. You may find your existing addons offer more functionality that you want to keep. These include:
Remember — you can always bring these addons back if you miss their particular flavor of functionality.
Key addons that haven't been updated (yet)
Finally, the following addons do not yet have updates for 10.0, but they're so useful you may lean towards enabling the out-of-date addon feature to run them anyway. However, they may or may not work, so keep checking back for updates to them — and if you enable them, keep these culprits in mind if you have any gameplay issues. If you have problems, try disabling any outdated addons you have active.
MoveAnything, which lets you move or resize any element of the UI
OmniCD, a party cooldowns tracker
Addons that won't be coming back
Every time there's a major patch, a few addons go away and never come back. Here are some notable addons that the authors have announced will not be updated for Dragonflight:
Dominos actionbar customization, which could be replaced with Bartender if you need more than the built-in UI offers
We'll be keeping an eye out for updates from these popular utilities over the next few days. Now get downloading!
Originally published October 25, 2022; updated November 2, 2022