Overwatch Halloween Terror 2022 is now live, with The Bride of Junkenstein intent on revenge in the Arcade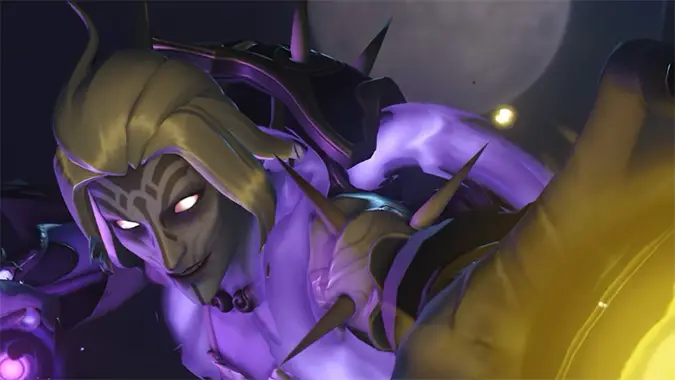 Overwatch 2 Halloween Terror kicked off today, but thanks to some of the changes in the team shooter sequel, annual holiday events will work a little bit differently. The first change is the dates. Halloween Terror now only lasts two weeks, so be sure to queue up from October 25 through November 8 to get your goodies.
Another change is the PVE portion. After years of the same old Junkenstein's Revenge boss rush, we're getting a new spin with Junkenstein's Revenge: Wrath of the Bride. Sombra gets her starring turn as the big bad while you fend off waves of zomnics in a team of four. You and your three compatriots will choose between Ashe, Junker Queen, Soujourn, and Kiriko. For those of us who trade in nostalgia, the original co-op brawl will also be available to play during the event, as will many different challenge versions. All of that lives in the Arcade, so will be perfect for getting your seven wins for the weekly challenge.
Finally, since we're not rolling the dice on loot boxes any more, the way you earn the new seasonal goodies has changed. Most cosmetics that used to be available by loot box are now direct purchases in the shop. For instance, if you're digging the new support hero Kiriko, be sure to check out the shop during Halloween Terror for a bundle of witch-themed gear. The bundle costs 2600 coins, which is twenty-something bucks in real US dollars. There's also a sinister new look for Junker Queen called Executioner for 1900 coins, which you'll get to see a little in the Wrath of the Bride event. There are also some skins from previous Halloween Terror events in the original Overwatch. The shop will refresh next week, so who knows yet which seasonal stuff might cycle through.
Just as you can progress through the Battle Pass by completing challenges, Halloween Terror will offer some special rewards for accomplishing certain tasks. The seasonal challenges, which you can find in the menu alongside the daily and weekly ones, mostly offer voice lines and Battle Pass XP as rewards, along with a few of the new cosmetic types. And if you're still working your way toward unlocking Kiriko or nabbing the mythic Genji skin, playing during October 28-31 will award you double XP for matches. We are scary happy to that Overwatch 2 is giving us a reason to celebrate with seasonal events just as its predecessor did.
Originally posted January 11, 2022. Updated October 25, 2022.