Cuteness HQ would like to wish you a happy Halloween!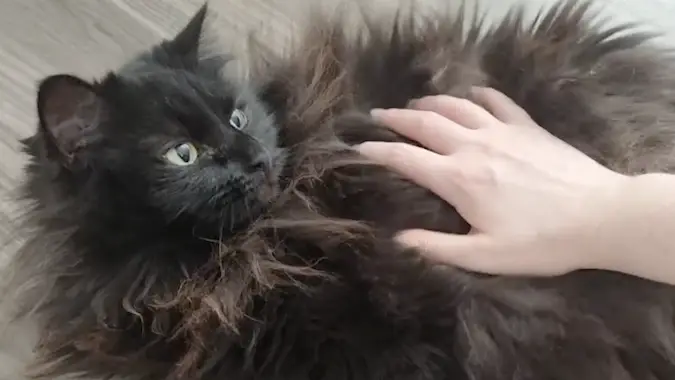 And what does every Halloween need? Be it witches' familiars, easy costume ideas, or just omens of something spooky, this holiday is all about black cats. They're gorgeous and mysterious. Our data is mostly anecdotal at this stage, but Cuteness HQ is working on a hypothesis that black cats also have the loudest, most resonant purrs. So treat yourself to some candy and kick off a weekend of Halloween festivity with some very darling black cats.
"Do you mind? I'm baking here."
Despite cats' behavior, do not actually knead your biscuit dough. Fluffy biscuits require a lighter touch.
Pretty sure this one's saying, "Happy Halloween!"
Well, that and/or "Feed me right now, hoomin!"
I appreciate how unimpressed they are
These cuties are all, "We're black cats, nothing can scare us! Not even your little robot friend!"
Who doesn't enjoy cuddles?
Also I'm pretty confident that this is the floofiest black cat we at Cuteness HQ have ever seen.
Rev the motor
Destination: relaxation.