WoW
Nov 23, 2022 2:00 pm CT
Mythic dungeons, world event rewards, and some weekly quest rewards in Dragonflight won't be enabled until after the first weekly reset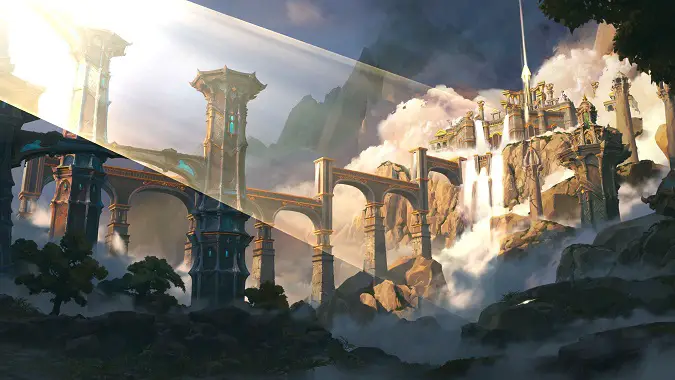 Several key expansion features of World of Warcraft's next expansion Dragonflight — including Mythic dungeons and some weekly quest rewards — will not be available until after the first weekly reset, in an attempt to save the player base from itself. Dragonflight is launching on Monday, November 28 simultaneously worldwide, with less than 24 hours to go before the usual WoW weekly reset in North America, so if you were planning to stay up and level to 70 at a frenetic speed in order to access the rewards from this first round of resets, you may want to stop and smell the roses.
As Community Manager Kaivax pointed out in the official forums post, Blizzard doesn't want people in the Americas region to feel like they have to blast to 70 and run a bunch of Mythics in less than a day after the expansion releases. And let's face it, we know that some players would feel they did have to do that to be competitive with other players who will have more time due to the vagaries of a worldwide simultaneous launch and different regions having different weekly maintenance and reset days.
Here's the list of specific content that will only become active after that weekly reset:
We've configured Dragonflight to prevent most weekly rewards from appearing prior to that first weekly reset. As a result, the following content will be unavailable until the new week starts:
Mythic Dungeons
Dragonbane Strongbox from Siege of Dragonbane Keep (Epic quality)
Grand Hunt Spoils (Uncommon, Rare, and Epic quality)
The weekly quest "Community Feast"
The "Aiding the Accord" weekly quests
The "Show Yer Mettle" weekly quest
Weekly Valdrakken professions quests of any kind
Weekly PvP quests rewarding honor
Anyone that's ever leveled with Mitch knows that some of us just like to level as fast as possible and can absolutely get to max level in a few hours. But at least now, nobody will feel like they have to do that in order to get a head start on rewards. You can enjoy that first day of leveling without pressure of all those juicy rewards you'll be missing if you don't blaze your way to level cap ASAP.
Dragonflight is already looking out for you. I personally think I'm going to wait until after the reset to even start my Dragon Isles journey, but I'm glad that players who like to pursue various competitive and difficult activities won't have to worry about getting it all done in just a few hours.