If you need encouragement to keep your New Year's resolutions, look no further than cute baby goats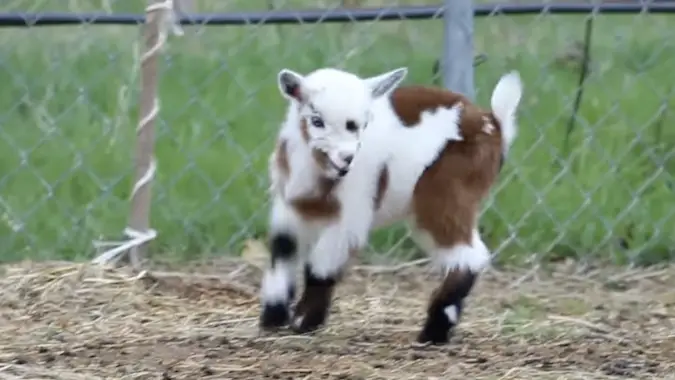 Happy new year, Blizzard Watch readers! We at Cuteness HQ hope your 2023 is off to a splendid start! We know that many of you are likely thinking about resolutions you'd like to keep over the next twelve months, little ways to make life better. You know, goals such as "get more exercise" and "have more energy." To assist you in sticking to those resolutions, we present you with baby goats, some the most energetic and well-exercised of cute critters.
And if you want to add "watch more animal videos" to your list of 2023 resolutions, we won't judge. Heck, we encourage you to make this the year you watch the most cuteness roundups ever!
Bounce, kids, bounce!
Bouncy goats require a bouncy soundtrack.
They don't seem to understand the "slide" part of this contraption
But at least they still look like they're having fun!
More slide struggles
Plus some picnic table prancing.
Respect the felines, kids
Nice when the cute critters can maintain mutual respect.
The only way to make baby goats better?
Filming them in slow motion, of course! Seriously, look at them fly…