It's time for Awesome Games Done Quick 2023, and these are just a few of the runs you don't want to miss!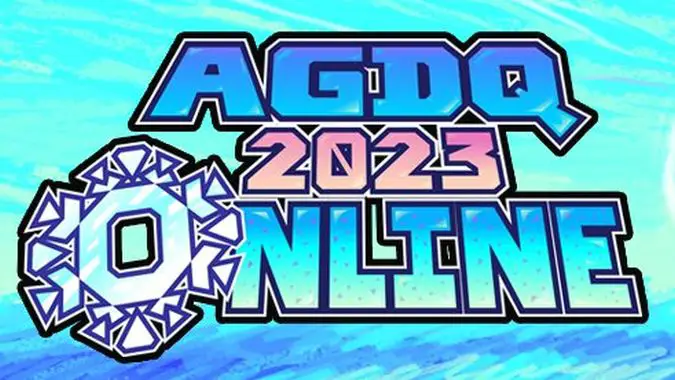 It is once again that time of year when Awesome Games Done Quick rolls around, and just like last year, Anna Washenko and I are here to talk about some of our top picks from the upcoming marathon. If you're unfamiliar with AGDQ, it's a speedrunning marathon that happens every January — its counterpart in June is Summer Games Done Quick — and runs for 7 days nonstop. Yes, really. The event helps raise money for the Prevent Cancer Foundation, regularly raising millions of dollars at each event.
Games Done Quick events are genuinely some of my favorite weeks of the entire year, and I try to make it my goal to spread the word as much as possible because, well, why not?! Gaming, charity, wholesomeness — what's not to love? So in the name of spreading the good word of GDQ, check out some of the games to look out for below!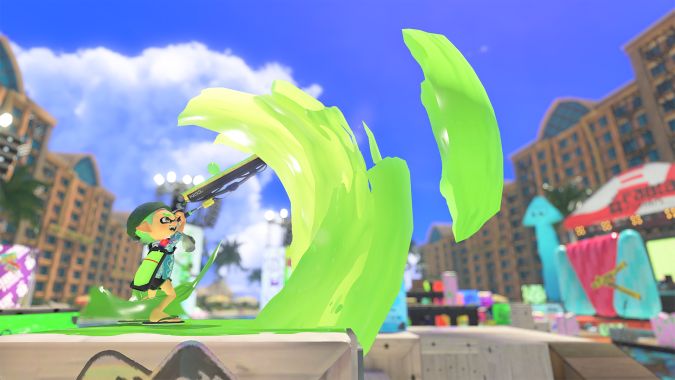 For easier reading, we've broken it down by day, with times listed in Central. Keep in mind, though, the schedule will regularly shift once the show starts, so it's never a bad idea to refresh the official schedule to see where things are. Technical difficulties might push everything back, or a world record could move the runs forward. Keep an eye on the GDQ official schedule for the most recent information and tune into the Twitch stream. And be sure to check the schedule for the full list of games — there are a lot!
Sunday, January 8
Splatoon 3 (11:00 a.m.)
Y'all know me well enough to know that there's no way this wouldn't be on here — and that's especially true considering it's the opening game of the marathon! I'm pumped to see a Splatoon game kick off a GDQ, and I can't wait to see the crazy movement throughout. – Mitch
Cuphead – 300% (6:14 p.m.)
This is one of the quintessential modern speed games. For those of us who can barely complete a single level without wanting to throw our controller at the TV, speedrunning is the best way to experience Cuphead. You can enjoy all of the game's gorgeous artwork and music without any of the pain from hours upon hours of struggle. It's also the first bonus game of the week, so I think there will be a lot of hype around this run. – Anna
This is one of those games I want to play but haven't for pretty much all the reasons Anna mentioned above. But hoo boy, does it make for a great speedrun. – Mitch
Pokémon Mystery Dungeon: Explorers of Sky – Randomizer 10 Dungeon Blitz (10:19 p.m.)
I'm all for randomizer runs, and Pokémon games have a tendency to be especially chaotic when randomizers are involved. This isn't a game I've actually played — though I know it's not the same as a mainline title — so I'm curious to see the end result! – Mitch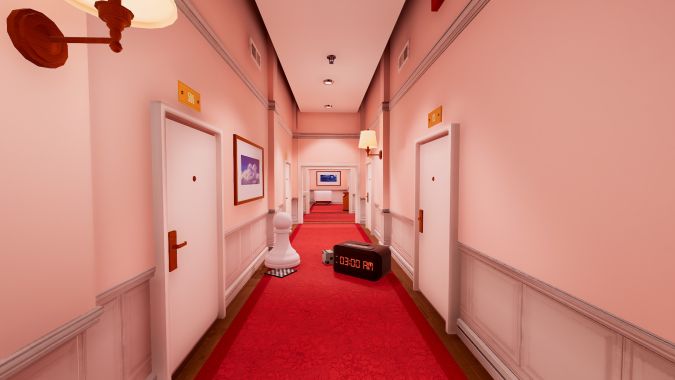 Monday, January 9
Armored Core: Project Phantasma (5:45 a.m.)
I'll be honest, I know next to nothing about this franchise casually. However, I can tell you that pmcTrilogy is one of the most delightful streamers and speedrunners I've ever watched. He's got a great knowledge of third-person shooters and crime games, plus he's quick with the puns. Even if you, like me, have no idea what's in store, this should still be a fun time for anyone who's awake very, very early. – Anna
Superliminal – All Collectibles (8:42 a.m.)
I remember the first time I watched someone play this normally — it was mind-blowing in the best way. This game on its own is weird and in general a very trippy experience, but I imagine the speedrun will be moving so fast you'll hardly be able to process the puzzles before they're done. – Mitch
Marvel's Spider-Man: Miles Morales (3:09 p.m.)
Normally I can't be bothered with superhero stuff. But there is no more perfect combination than Spider-Man and Insomniac Games. Fun characters? Impressive set-pieces? Full of joy and humor? Yeah, this is just perfection. The web-slinging movement of the 2020 game starring Miles Morales make for a real speed tech treat. Bonus points for Insomniac, because dozens of the devs usually turn out in the donations whenever they have a game in the marathon. And that just makes me happy. – Anna
BONUS GAME 2 – Portal (5:59 p.m.)
It's hard for me not to put a Portal title up here when they're in a GDQ. They're just so fun to watch! The movement in these games is fun in a normal playthrough, but speedrunning it is a whole new level (well, not literally but you get the idea).  – Mitch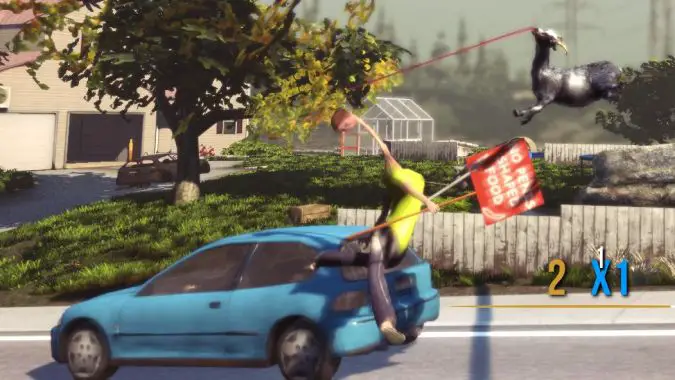 Tuesday, January 10
Goat Simulator (2:39 a.m.)
I have fond memories of this game from way back in the day when it first came out, and it's practically built around the idea of being as chaotic as possible. And if you know anything about me, you know I love chaos! Tune into this one to watch what will undoubtedly be some phenomenally inaccurate goat physics. – Mitch
Super Mario Galaxy 2 – any% race (1:30 p.m.)
Did I hear you say Nintendo game race? Yes, I will indeed be watching it with bated breath. The 3D platformers are my personal favorite entries of the Mario series, and there's nothing quite like seeing four of the fastest zip through the familiar levels. Three hours of precision platforming is a delightful way to spend your Tuesday afternoon. – Anna
Yes to everything Anna said. I love any time a Mario game appears in a GDQ, and that's especially true of the races, which tend to be so, so, SO fun to watch! – Mitch
Resident Evil 7 + The Horror Block (9:45 p.m.)
Horror Block is always a highlight of any Games Done Quick event. This year, MaxyLobes is kicking off the fright fest with Resident Evil 7. It's a short run, so definitely stick around for as much of the scary shenanigans as you can on Tuesday night. And for those of you who (like me) are total horror wimps, fret not! You'll see so little of the real horror that this is the best way to experience all those famous titles that you'd never have the mettle to play yourself. – Anna
It'll be hard to stay up late here, but the Horror Block is genuinely one of my favorite parts of the marathon, and I want to see just how late I can make it. Bring on the terrors! >:D – Mitch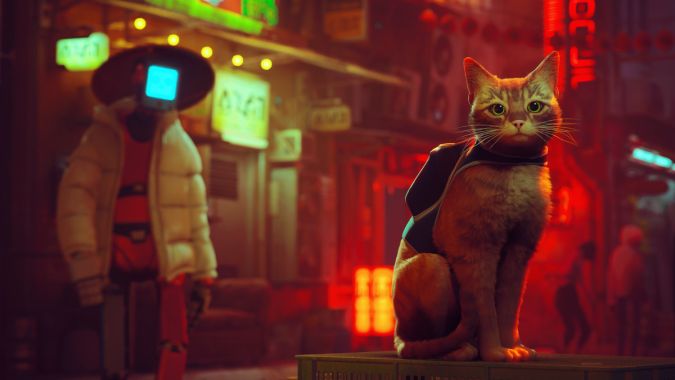 Wednesday, January 11
Stardew Valley – Seeded Crafts Room Glitchless Race (1:03 p.m.)
The ultimate in cozy gaming unsurprisingly has an equally cozy and wholesome community of speedrunners behind it. There are a bunch of different speedrun categories for the Stardew superfans to explore. This time, GDQ is hosting a race between two excellent runners from the scene: blackheartwings and theValiantSun. Should be a sweet time. – Anna
Stray (7:21 p.m.)
One word: KITTEN! Really, do you need more than that? – Anna
No, no you don't. – Mitch
Spyro 2: Ripto's Rage! – 2v2 lockout bingo (8:44 p.m.)
One of my favorite developments in speedrun racing are bingo runs. They play like traditional bingo, where players get a grid of particular challenges to accomplish in their game. In this Spyro 2 co-op race, the stakes are even higher with a lockout mode; after one team nabs a spot on the bingo card, the other team can't also get it. Assuming they have a good commentary team to help newbies understand the action, this should be a really exciting run. – Anna
I grew up playing the heck out of this game, so you bet I'm gonna be tuning in. And yes, exactly what Anna said — races and bingo and co-op make this a delight to watch. – Mitch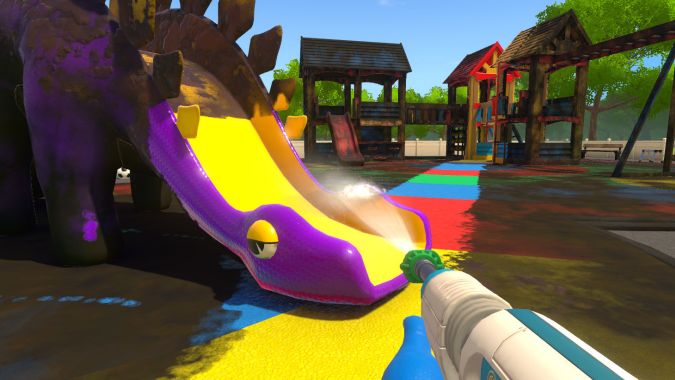 Thursday, January 12
Awful Games Block (midnight-ish to the wee hours)
Watching the sun rise sounds like such a pure, almost romantic activity. Why not greet the new day with some of the most abysmal, unplayable, laughable video games ever made? Always a highlight of Game Done Quick, Awful Games Block brings you the highest quality entertainment in spite of (or sometimes because of) the games' low quality. A few notable titles in the 2023 lineup include Lizard Lady vs. The Cats, Salamander County Public Television, and I'm going to die if I don't eat sushi! – Anna
I love the Awful Games Block. I don't have a ton to add here, but if you've been losing sleep watching the rest of the marathon, you'll be slap happy enough at this point to laugh even harder than you normally would (and you'd normally laugh pretty hard at these, I promise). – Mitch
BONUS GAME 5: Mario Kart 8 Deluxe (5:57 p.m.)
With how fast this game can move normally, I'm looking forward to how movement gets utilized on each track and what sorts of shortcuts we'll see. Mario Kart games always have their fair share of shortcuts, but the ones you see in speedruns are almost certainly not the intended ones. – Mitch
PowerWash Simulator – 6 players, all vehicles, no soap (10:43 p.m.)
You already know you're in for something strange when the title of your speed game is PowerWash Simulator. Pair it with some notable names from the Games Done Quick community and you're guaranteed something truly wacky. – Anna
As soon as I saw the requirements/limitations for this one, I was in. I've seen this game played enough to get the gist, but I'm unfamiliar enough that I didn't know it had vehicles. I expect a good time here. – Mitch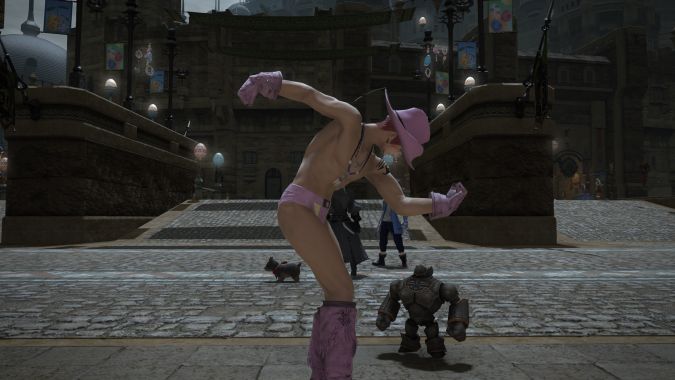 Friday, January 13
Metroid Prime 1 + 2 – Multiworld Randomizer Co-op (9:35 a.m.)
What can I say? I have a weak spot for randomizers. And the fact that this is two games, two runners, and complete randomness means it's sure to be absolute madness. This'll be a fun one to start the day with (assuming the schedule doesn't shift a lot, which it may). – Mitch
Cult of the Lamb (12:45 p.m.)
One of the top indie hits of 2022, I've been very excited to see the experts bring Cult of the Lamb to the speedrunning main stage. Considering how much of the fun in this game is the time-consuming management of your little cult-lings' health and happiness, I'm very curious to see how the whole thing can be finished in under two hours. – Anna
Final Fantasy XIV – PoTD Solo MCH F171-180 – 2 Hands on KB/No Mouse (5:55 p.m.)
It's a very rare thing for any sort of MMO to make an appearance during a speedrunning event, but Final Fantasy XIV is going to take center stage this week. Angelusdemonus will be showing off a solo run of ten floors of the Palace of the Dead dungeon with keyboard only (no mouse). As someone who plays FFXIV with a controller, I can confirm that targeting correctly is the real final boss of this game, so should be very fun to see a high-level raider stroll through a dungeon on his lonesome with that additional challenge. – Anna
I was not expecting to see FFXIV on the schedule at all, but I'm so happy it is. I don't always include the specifics in the titles here, but I wanted to make sure it was clear just how challenging this run is going to be from the get go. – Mitch
BONUS GAME 6 – StepMania (7:05 p.m.)
Rhythm games are one category that always blows my mind to watch. I've seen StepMania at runs in the past, and it never disappoints. – Mitch
Super Mario All-Stars Shuffler (8:37 p.m.)
Do you like mayhem? Of course you do! And nobody does mayhem quite like Skybilz. In this extra challenging run, the long-time stalwart of GDQ will play not one, but four classic SNES platformers all at once, with a tool that switches randomly between the games every 30 to 60 seconds. Skybilz closed out Flame Fatales 2022 with this run and it was one of the wildest things I have ever watched. Do not miss this!. – Anna
+1 for mayhem, of course. – Mitch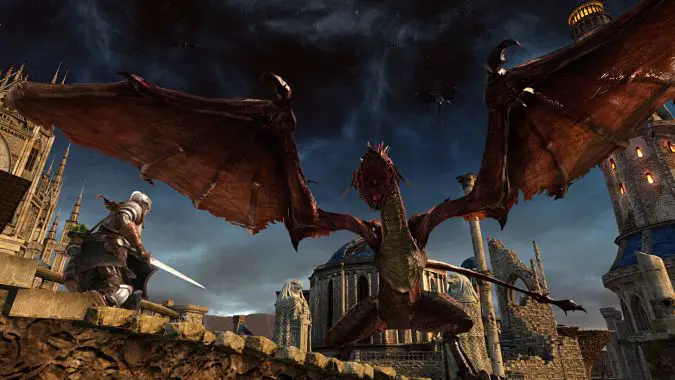 Saturday, January 14
Half-Life: Alyx (2:22 p.m.)
Speedrunners are known for making unbelievable things happen with just their fast reflexes. Imagine how much wilder a run could be if it wasn't just the dexterity of your fingers, but your entire body in action. This is the fun of a virtual reality speedrun. Half-Life: Alyx was a real leap for quality in casual VR gaming, and the speedrun takes similar advantage of all the pros and cons of playing in virtual reality. – Anna
Dark Souls 2: Scholar of the First Sin – Old Souls (3:37 p.m.)
Soulsborne games became my new obsession back in 2021, and it's put these runs in a whole new light for me. Not that they weren't impressive before, but it's different watching someone absolutely decimate a boss that kicked your butt up and down repeatedly. Plus, the Old Souls portion of the game is especially well-designed and challenging. – Mitch
BONUS GAME 7 – The Legend of Zelda: A Link to the Past  (5:02 p.m.)
Something I like to look for with Zelda games is whether or not they're glitchless… and this one is not! But it is 100%, which means we'll probably see some wild glitches that break the game. For whatever reason, Zelda glitches tend to be some of the most fun to watch, and while I can't promise that's the case here, I'm excited to see what happens with a 100% run. – Mitch
Pokemon Legends: Arceus (6:32 p.m.)
Having hyperfixated on this game last year, I feel I must tune into this one. I'm really curious to see how this functions as a speedrun, especially the open-world style unlike the other mainline games. – Mitch
Super Mario Bros. 3 (9:57 p.m.)
I'm unsurprised that this is our closing run for what's looking like an amazing week. Mitchflowerpower is one of the most high-skill speedrunners I've watched in any game. If you put him under an X-ray machine, I think you'd find NES hardware instead of a skeleton. He is the master of Super Mario Bros. 3 in any and all categories, and is a joy to watch every time. – Anna
Closing with a Mario game? And someone named Mitch? I feel like I'm dreaming! But for real, the end of the show is always a must, whether you recognize the game being played or not. It's hard not to tear up when that final total comes in and we say goodbye until next time. But I'll absolutely be there! – Mitch
Whew! Games Done Quick always manages to be a fun, wholesome time, so I highly recommend you all check it out, whether you've seen it before or are just hearing about it for the first time now. If you've made it this far, let us know if there are any games you're looking forward to at AGDQ 2023!