When is the Overwatch 2 Halloween Terror event for 2023?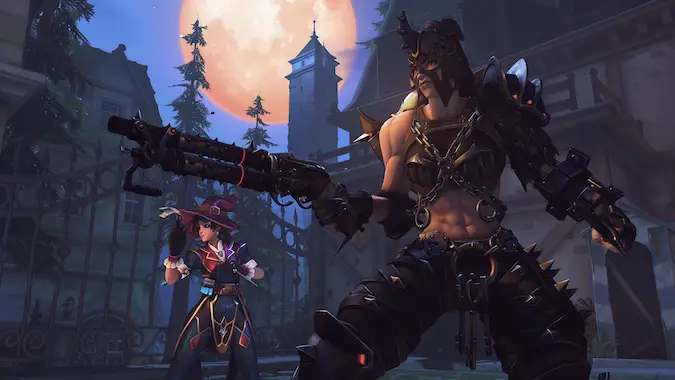 If there's a chill in the air and an eerie rustling of leaves in the wind, then Halloween season is upon us. At this most creepy time of year, Overwatch 2 is prepared to offer us tricks and treats galore with the Halloween Terror event. When will it happen and what will it entail? Read on, if you dare…
…
…Of course you dare. You're a valiant Overwatch player after all! This is one of the easiest events to make date predictions for, since Halloween is always on the 31st. Halloween Terror was the very first seasonal event following the launch of Overwatch 2 in 2022, and I think the dates in 2023 will be almost identical to last year's. Halloween Terror will probably only last two terrifying weeks, most likely from October 24 through November 8.
Since 2022 introduced a new (and lenghty) chapter to Doctor Junkenstein's spooky saga, I doubt that there will be any new PVE content this time around. But it would be nice if the community got some variations on the Wrath of the Bride mode. Junkenstein's Revenge has some high-difficulty missions as well as an option to play more than the original four heroes it launched with. I think Wrath of the Bride will get the same treatment this year. Whatever the PVE modes are, you'll be able to find them in the Arcade.
When Halloween Terror is underway, be sure to check out the Shop each week. There will be new seasonal cosmetics available when the store refreshes on Tuesdays, so you don't want to miss out if your main has a sweet or scary new skin available. You can also clock some hours watching livestreams to earn Twitch Drops during the event; this is one of the easiest ways to snag a look.
That's all we know for now, but we'll keep this article updated whenever Blizzard shares a trailer for the fall season.