When does Overwatch 2 Season 7 start?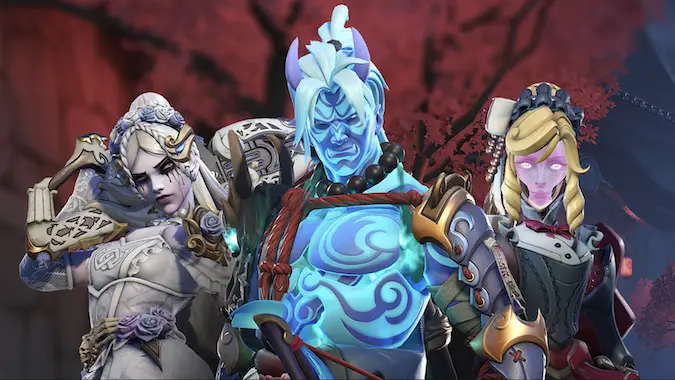 Overwatch 2 is rolling into season 7, and it's going to be a fright. Not only does season 7 kick off with the return of some seasonal chills and thrills, but there will also be a hell of a fun crossover event and a lot of scary good new looks for the heroes.
First and foremost, season 7 launches on October 10, around 3 p.m. ET, barring any hiccups. Season 7 is starting with the Trials of Sanctuary. This new co-op survival brawl brings the solarpunk Overwatch universe into the gothic realm of Diablo. Players can pick one of six heroes to take on clever versions of Overwatch characters reimagined as Diablo bosses. Moira gets a starring turn as Lilith, Roadhog is back as The Butcher, plus Wrecking Ball gets sinful as Azmodan. On the nephalem side are Demon Hunter Sombra, Barbarian Zarya, Night Raven Illari, Cleric Lifeweaver, Imperious Reinhardt, and Inarius Pharah, which is probably my new favorite skin for any hero.
As well as the new Trials of Sanctuary mode, the familiar Halloween Terror PVE maps will also be returning from October 10 to November 1. Play either the classic Junkenstein's Revenge or the newer Wrath of the Bride versions to complete challenges during the longer-than usual seasonal event. Blizzard is also bringing back the idea of a limited time event shop from its Anniversary event. A few new and old cosmetics will be available to buy in the Halloween Terror Credits shop, including a riff on the Demon Hunter skin for Sombra. The shop will stay up until November 7.
Other highlights for season 7 are the debut of Samoa, a new Control map; updates to the Route 66 Escort map; and a rework of Sombra. There will also be a fresh Battle Pass to unlock, and it seems to be loosely horror-themed. The big reward is the Mythic Onryō Hanzo skin, but a bunch of Heroes have sinister or eerie new looks in the progression. And since we're big fans of all the Blizzard franchises here, it's worth noting that the Ultimate Battle Pass bundle this time around will grant players the Lilith Moira and Inarius Pharah skins in addition to a bundle of coins and 20 tier skips.
Remember that with the usual nine-week time frame, season 7 will most likely last from October 10 through December 11. Don't be scared, that's plenty of time to gather up all the new in-game goodies.
Originally posted September 3, 2023. Updated October 9, 2023.