You otter do something nice for yourself and watch these swimming sweeties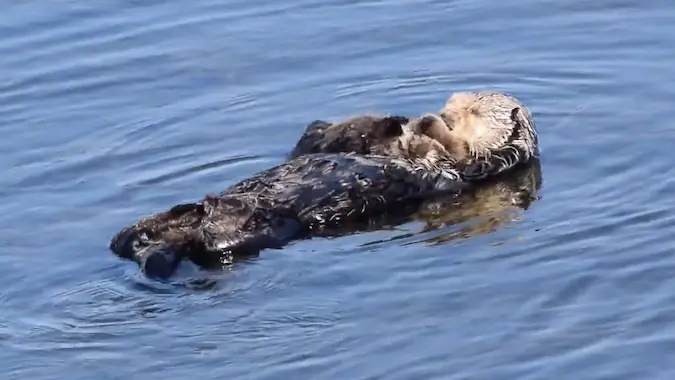 And you otter do it right now! There are few things more instantly joy-inducing than the sight of these appealing aquatic animals. Whether they're enjoying playtime, grooming, or having a siesta, otters will help you get your weekend started right.
Gotta look good for the cameras!
We could all probably use a bit of a face massage today, right?
Say it with me now:
"D'AWWWWW!"
Undercover otter
I just love that the BBC made an otter disguise to get close-up footage of this cutie in action. And that it worked!
Sleepy, snoozy snuggles
I'd give these sweeties a hug too.
Having some chill playtime
Who needs a sled when you have…well…yourself?
Yet more chilly fun
Insert requisite "Ice, Ice Baby" reference here.