Duh-nuh nuh-nuh nuh-nuh nuh-nuh baby bats! Check out these cutest caped crusaders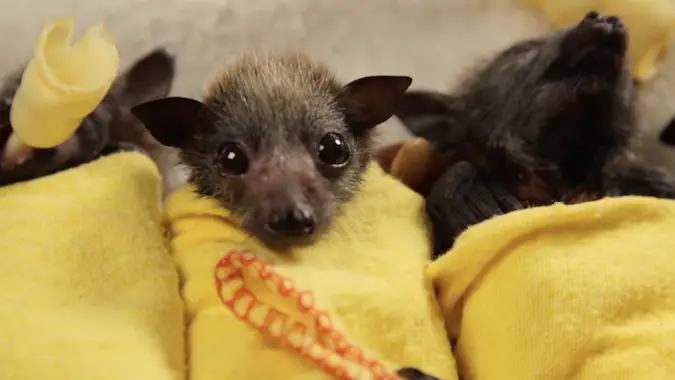 Keen-eyed readers have probably noticed that Blizzard Watch has had some new writers joining the fold in recent weeks. That's an exciting development, primarily because you all get more perspectives and insights on the games you love. But additionally, Cuteness HQ has already benefited from their suggestions! Which means you benefit from more cute videos in your life, so it's really a win for everyone.
Today, thanks to Jaxdaddy, we bring you some of Australia's teensiest little babies. Flying foxes are bats native to the region that start out itsy bitsy, all big eyes and pointy snouts, and grow to pretty spectacular sizes. We're especially pleased that there are so many organizations in Australia working to protect and preserve the many at-risk species in the country; most of these clips come from local bat-focused clinics and rescues.
Who doesn't love a plushie?
Clearly this bat has excellent taste in snuggle buddies. We approve.
Extreme snacktime
Seriously, that banana is as big as the bat's head.
Chatty little one
Squeak squeak squeak-um squeak.
Cutest burrito ever?
Cutest burrito ever!
All grown up
Still pretty dang cute and cool, even at full size.