WoW
Feb 1, 2023 6:00 pm CT
How to earn Trader's Tender to buy rewards at the WoW Trading Post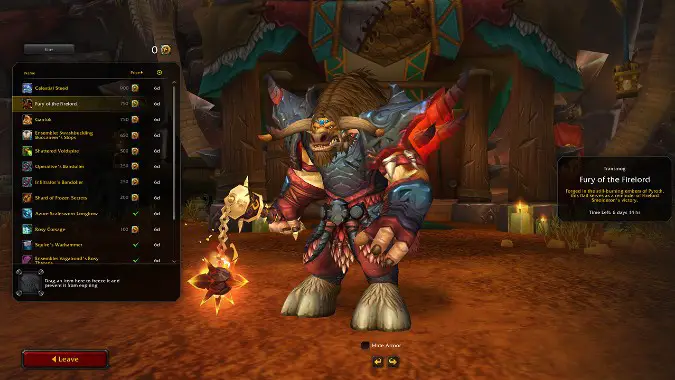 Trader's Tender is the currency used to buy items from the Trading Post in World of Warcraft: Dragonflight, so those of us who are interested in the rotating rewards are spending a lot of time trying to figure out the optimal way to gather as much of it as possible. So where does Trader's Tender come from in the first place? How much of it can we get at any give time? Should I get the sparkle pony mount or the new transmog?
Well, we can answer those questions for you. Well, not that last one. We're still trying to work that out ourselves.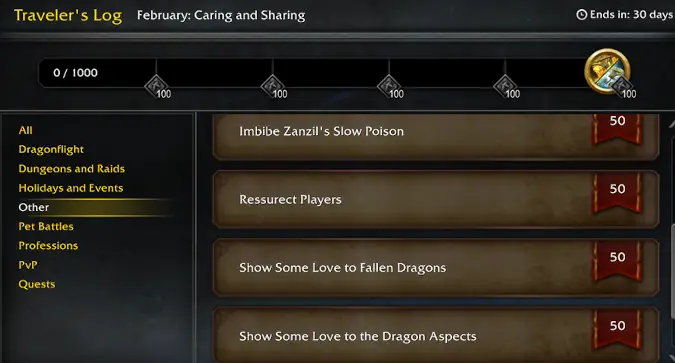 How to make Trader's Tender for the Trading Post
The first time you log in to WoW each month, you can go to the Trading Post in either Stormwind or Orgrimmar — depending on your faction, so don't take your Orc to Stormwind — and collect your first cache of 500 Trader's Tender from the chest waiting there for you. That's 500 Trader's Tender every month that you can get just for logging in and opening a chest.
From there, you can earn another 500 total by completing monthly challenges. You can find these in the Adventure Guide, under the new Traveler's Log tab. It breaks down the various monthly challenges by categories and each challenge rewards a certain amount of Trader's Tender. These tasks can range from things you may already do, like completing daily quests or PVPing, to the wacky, like the task shown above, to drink some of Zanzil's Slow Poison. There's also a whole tab to reward holiday and special events,just in case you need a little extra incentive to visit your Elders or try for the Brewfest Ram. Since there are a considerable quantity of these challenges available, you won't have to gulp down that poison — or, even grosser, PVP — if you don't want to. You can pick and choose which tasks to complete to earn the 500 Trader's Tender for the month. But the amount you earn is capped — you can't just keep doing every challenge for more Trader's Tender. Once you hit 500 Tender from tasks, you're done until next month's rollover.
So that's the basics of how you can earn Trader's Tender — but there is one more thing to mention. If you have already purchased Dragonflight, you will be awarded a one time gift of 500 Trader's Tender. If you don't own Dragonflight yet, you can buy it and then get the bonus 500 Trader's Tender. Therefore some players will have a total of 1500 Trader's Tender to take their pick from the February rewards, but after that, you'll only be able to get 1000 a month. Keep that in mind if you're planning any purchases.
Originally published January 25, 2023