WoW
Feb 8, 2023 2:00 pm CT
How to get your Spirit of Eche'ro mount from Legion Archeology
Updated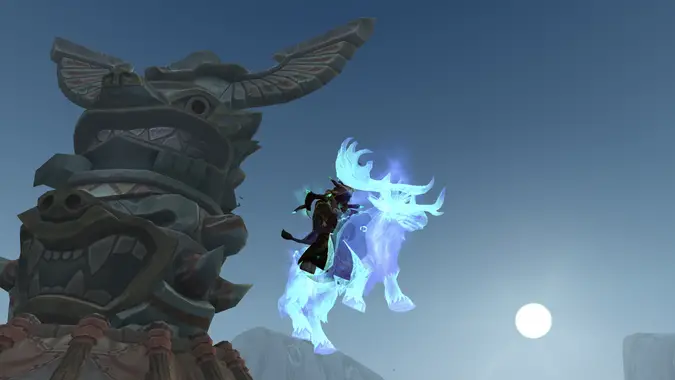 World of Warcraft mount collectors, you're in luck: You have an opportunity to add a ghostly moose to your stable, but you'll have to act fast.
During Legion, the rare items available from Archaeology were obtained via special quests available in Dalaran. Each quest was available for two weeks at a time, at which point the next quest became available in rotation. Pets like Wyrmy Tunkins, valuable greys like the Crown Jewels of Suramar, and even heirlooms like the Spear of Rethu were all obtained this way.
The Spirit of Eche'ro mount is another such item obtainable only through these quests, but there's a catch. Due to the number of rares, each quest is only available once in six months. The current opportunity to get the mount will end on February 22, and won't come around again until August. Why wait?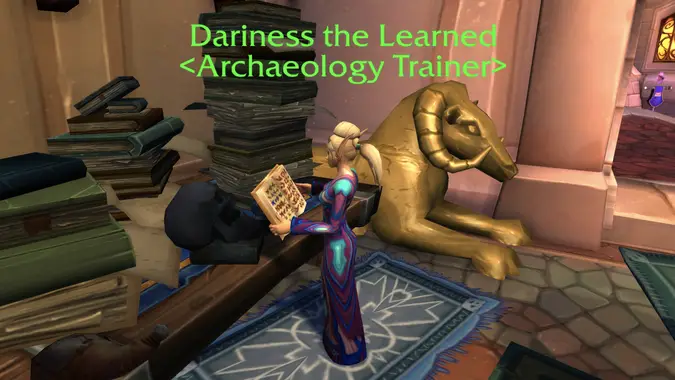 If you haven't trained Legion Archaeology yet, your first stop is the Archaeology shop (located at 41,26 in the Magus Commerce Exchange) in the Broken Islands version of Dalaran. The same NPC who trains you — Dariness the Learned — will also offer the quest The Right Path.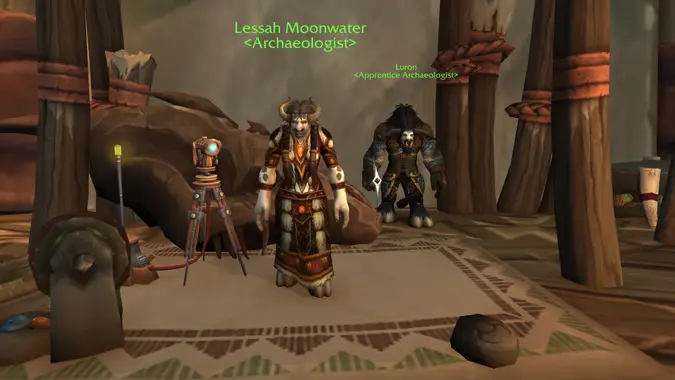 This sends you to Lessah Moonwater, an NPC located in the upper ring of Thunder Totem (a few steps away from the flight master). Lessah will tell you that a bone fragment from Huln Highmountain's moose companion Eche'ro has been found, and that it may be possible to collect the rest of his remains for decent burial. She will offer the second and final quest, Laying to Rest. This will send you to dig site after dig site in Highmountain, with each dig giving you a chance to unearth a Bone Fragment of Eche'ro. Putting Huln Highmountain's moose back together will require a whopping 600 of these.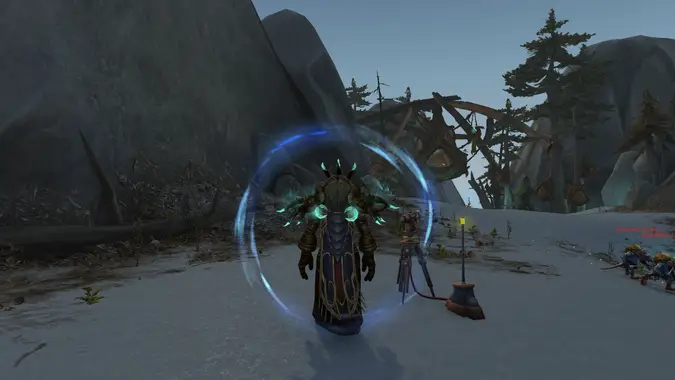 While this sounds daunting, it's actually not too bad. While the quest is available, all of the Archaeology dig sites in the Broken Islands will be within Highmountain, so you're not running all over the continent. Moreover, while no dig is guaranteed to drop Bone Fragments, they also have a chance to spawn an Angry Tauren Spirit, which can drop 10-20 Bone Fragments when killed.
On average, players get to 600 Fragments after around 22-30 dig sites. If you've already unlocked flying in Legion, and especially if you're already max level and can vaporize any hostile mobs quickly, this won't take you more than an hour or two if you do it in one stretch. But even lower-level characters without flying can get it done, though it'll definitely be more of a grind.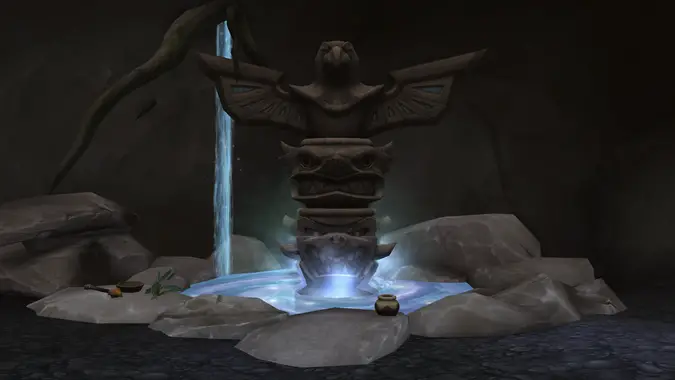 Once you've collected all 600 fragments, return to Lessah and there will be a short burial ceremony in a small cave down the hill to the left of Thunder Totem's main platform (62,47 on the Thunder Totem map: roughly 48,60 on the Highmountain map). Congratulations: You've now unlocked the Spirit of Eche'ro! He can be used as either a ground or flying mount and his translucent bright blue form is definitely among the more eye-catching mount models.
You have a little less than two weeks to get the quest done, so even though it's not an enormous time investment, you might want to get a wiggle on if you're planning on doing it in short bursts rather than all at once. Again, your next chance won't come until August. Happy hunting!
Originally posted February 9, 2020. Updated February 8, 2023.