Hug it out with cute critters this Valentine's Day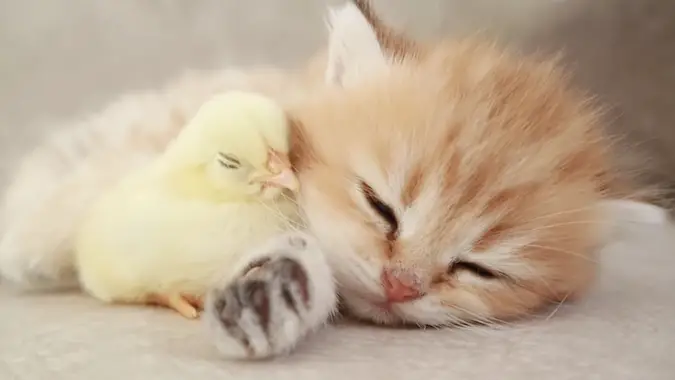 Hey there, lovebirds! Valentine's Day is just around the corner, and it should come as no surprise that Cuteness HQ is a big fan of the the holiday. After all, plenty of the animal kingdom is quick to show their affection for their loved ones. So let's celebrate some love with hugging and snuggling critters.
Chick it out
Brings a new meaning to the phrase "cat nap."
Sloths: the ultimate hugging machines
Stuffed animals: the unsung heroes of snuggling
Squeak!
Squeak squeak squeak.
Sometimes, hugs are not the obvious solution
But they figured it out eventually!
"Put your trunk on my shoulder"
"Hold me in your trunk, baby (elephant)."
And to close, a personal favorite
Seriously, this is one of my top 10 cute videos of all time.