Cute winter animals to warm your heart as we slowly crawl toward spring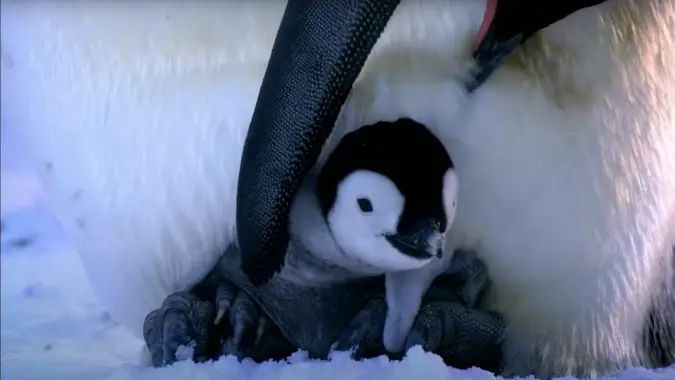 I'll be overseeing operations at Cuteness HQ this week and while I'm not a Master of Puns like Anna, I am a lover of cute things and puns. Most of the United States is (or just got out of) a sweeping cold front, and my portion of the West Coast, for once, is no different. Even though spring is still a ways off and most of the animals out here are continuing their hibernation, there are plenty of winter animals we can fawn over to us give that warm, fuzzy feeling that will help us make it through the rest of the season.
Mischievous arctic fox wants to play
Overwhelming cuteness is an effective foraging strategy. (Remember, keep your distance from curious wildlife!)
Baby penguins greet the world
You don't have to march to be cute.
Polar bear cub surprise
This cub learns an adorable lesson about awareness. You'll get there, little one.
River otters love all forms of water
These otters are just as rambunctious as their sea-bound cousins.
Panda-ring for cute content
I could watch pandas rolling in the snow all day.