Everything we know about Zaralek Cavern, the new zone in Dragonflight patch 10.1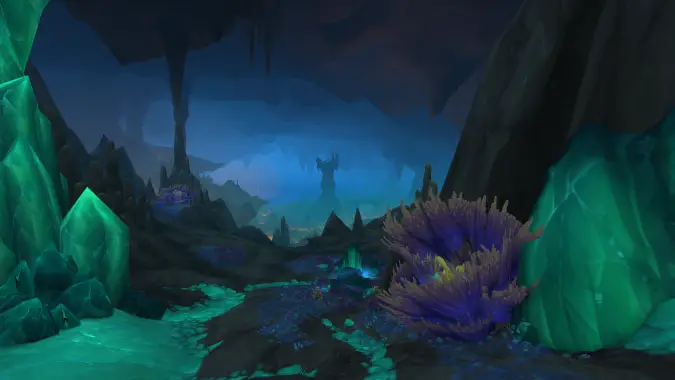 Dragonflight patch 10.1: Embers of Neltharion will take us to an entirely new zone deep beneath the Dragon Isles: Zaralek Cavern. The zone is slightly larger than Zereth Mortis, and you can venture inside from entry points in Thaldraszus, Ohn'ahran Plains, and the Azure Span.
Zaralek Cavern will become available when patch 10.1 goes live on May 2 and is set to be the main stage for Embers of Neltharion, the continuation of Dragonflight storylines, and it's where you'll find the patch 10.1's latest content, including the new raid Abberus, the new Niffen faction, new quest chains, new events, and a whole lot more.
Let's take a look at what we'll find!
New zone: Zaralek Cavern has three distinct regions
Zaralek Cavern is split in to three regions:
The Sulfur Pools, an area used as a disposal site of Neltharion's failed experiments
The Volcanic Region, the ancestral home of the Djaradin
The Crystalline Caverns, which is much as its name implies
Within these regions, we'll encounter Djaradin, the Drogbar (and snail racing), and a new faction of humanoid-like moles, the Niffen. While the Djaradin will still be hostile towards us — presumably for our prior encounters on the Waking Shore and for encroaching on their ancestral home — we know that Drogbar will take after their Highmountain cousins and be peaceful towards us, as will the Niffen.
And don't worry: you'll be able to fly in Zaralek Cavern immediately, though there will be new Dragon Riding Glyphs to find and new races to compete in.

New raid: Abberus, the Shadowed Crucible
Abberus is Neltharion's secret laboratory beneath the Dragon Isles, and you'll find it within Zzaralek Cavern. A lot of patch 10.1's story seems to focus on Neltharion as the Incarnates and the Dracthyr both race to uncover the Earth-Warder's secrets — which are presumably hidden inside Abberus. The recently-freed incarnate Fyrakk the Blazing is delving beneath the earth to rally the Djaradin at the same time Sarkareth and the Sundered Flame will be trying to claim Abberus as a Dracthyr birthright, setting the stage for conflict.

New Renown: Niffen and the friendly denizens of Zaralek Cavern
The newest Renown faction in Zaralek Cavern is called "Niffen and the friendly denizens of Zaralek Cavern" and introduces the newest race allied with our characters, the Niffen, a subterranean race of mole-people with highly developed senses of smell but poor eyesight. The Renown track seemingly includes the Drogbar as well, which would bring the total amount of Renown factions in Dragonflight to five. Much like other Renown tracks, we can expect that Renown progress will be tied to quests and reward us with plenty of thematic gear and cosmetics.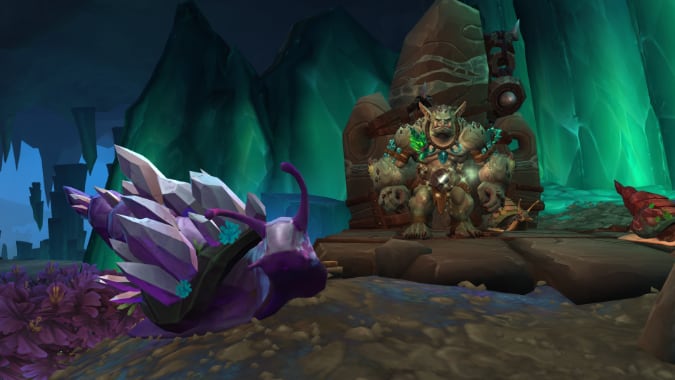 New world activities
There are plenty of new and updated world activities coming in patch 10.1 but a few are tied directly to Zaralek Caverns — cave diving and exploration and Snail Racing! Snail Racing is pretty self-explanatory and will be overseen by the Drogbar while the Niffen will be in charge of cave diving and exploration, which we don't know much about. There will also be a new World Boss — a pair of Djaradin Elders — which will likely be found in the Volcanic Region that is the Djaradin ancestral home.
This is a nice teaser of what to expect but there will undoubtedly be more exciting content coming in Dragonflight patch 10.1 and Season 2. There's a lot to look forward to!