When is the next Hearthstone expansion release date? Festival of Legends will launch April 11!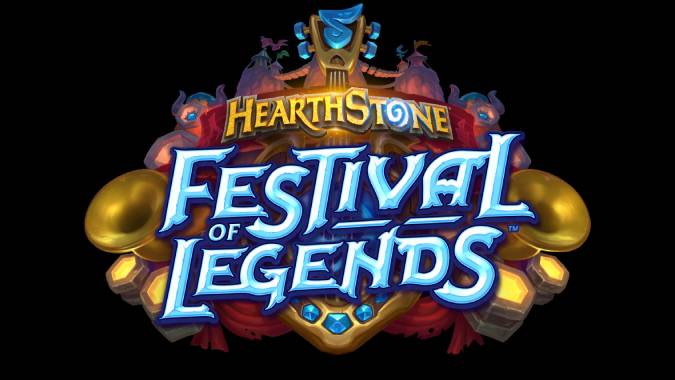 The next Hearthstone expansion will be Festival of Legends, and it promises to turn things up to eleven! This new expansion will add 145 new cards to the game, while also introducing many new keywords and mechanics, including a small rework for the Priest class, and it's releasing April 11!
There's a new keyword, Finale, which activates when playing that card spends all your remaining mana. This one will reward careful planning of the order you play your cards to ensure that the one with Finale always gets played last.
Another new keyword, Overheal, is specific to the Priest class. Its effects are triggered when — you guessed it — you heal a minion above their maximum health. This class-specific keyword is a part of the more sweeping changes that Priests are getting, including modifications to its Core Set cards.
Harmonic Spells are spells that change each turn they sit in your hand, between a "Harmonic" mode and a "Dissonant" mode. So you need to pay attention to which effect is active on a given turn and plan yourself accordingly. Meanwhile, Soloist minions get a special effect if they're played while you control no other minions.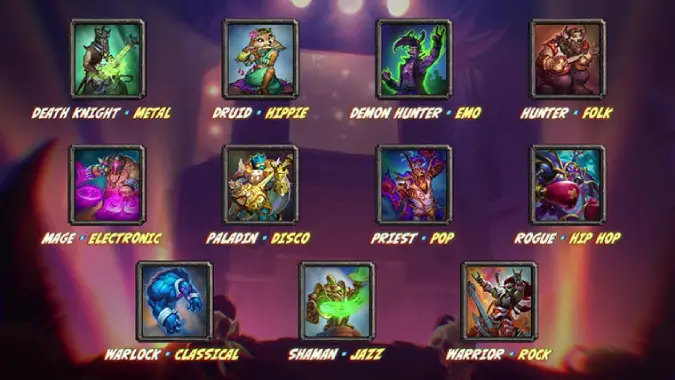 There are brand-new Instrument Weapons for every class, which often have Deathrattle effects that can improve while in play, based on specific actions you perform in the game. Each class is also getting its own Legendary Musician and Legendary Song. These are specific Legendary minions and spells themed around whichever musical genre represents the class.
Signature cards are also changing, based on player feedback. They're now much more colorful than the ones we saw on the previous expansion, March of the Lich King, and they feature more card art without the text getting in the way — the text will be shown through a tooltip when you hover over the card. Fancy!
Finally, all players are already getting a taste of the expansion with a new card, E.T.C, Band Manager, which is available for free simply by logging into the game right now. This card introduces the concept of a side board to Hearthstone by allowing you to pick three cards while building your deck. Once you play the new E.T.C in a game, you'll get to discover one of them. This effectively allows players to add three "tech cards" to their deck — that is, cards with specific effects such as destroying an opponent's weapon, that they might only want to use against certain decks, but not others — while taking up only one deck slot!
As usual, Festival of Legends will feature a Bundle and Mega-Bundle options. The regular Bundle contains 60 packs, two Legendary cards, and a card back. The Mega-Bundle comes with 80 packs, 10 Golden packs, two Golden Legendaries, the Hedanis skin for Priests, and a card back.
We'll be able to play with all of that on April 11, so tune up your instruments and get ready to rock!
Originally posted March 16, 2023. Updated March 30, 2023.