5 great Call of Cthulhu streams and podcasts to tune in to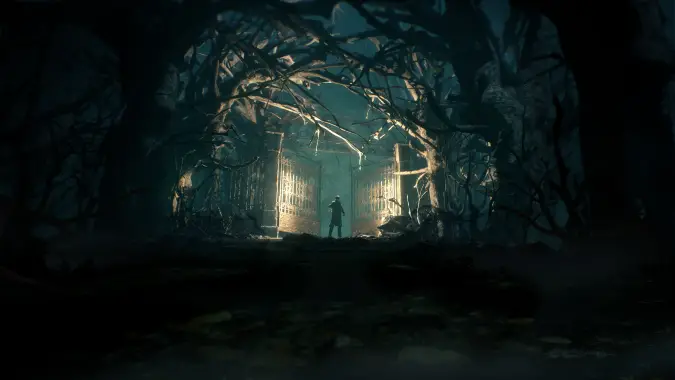 Call of Cthulhu is a popular tabletop role-playing game published by Chaosium that, as its name would suggest, is rooted in and inspired by the cosmic horror works of H.P. Lovecraft and the overall Cthulhu Mythos. While Dungeons and Dragons and Pathfinder come to mind when thinking of high fantasy inspired TTRPGs, over the years, different TTRPGs with unique systems and settings have been created in order to appeal to different types of players. Where D&D is set in high-fantasy realms populated with different races, and focused on player triumph of good over evil through combat, Call of Cthulhu campaigns take place in an alternate, darker version of our world, usually (but not always) set in the early 1900s. In Call of Cthulhu, the players are working to investigate a scenario — and trying to survive as intact as possible.
Similar to the six main attributes in D&D, players in CoC choose to invest in four similar characteristics of strength, intelligence, dexterity, and constitution while also choosing four different characteristics — power, appearance, size, and education. Each character also has a set of skills that will determine how they interact with the in-game world, as well as secondary attributes, a notable one in this universe being sanity.
Instead of classes and specializations, each character chooses an occupation, such as doctor, journalist, and private investigator, which can help them determine where to invest their characteristics and skills. The mechanics use a skill-based system — players complete percentile rolls using a D100 to determine the outcome of an action with the success of an action granting experience in a specific skill allowing for unique development.
It should be noted that persistent themes in Lovecraftian works are the insignificance of humanity against the otherworldly, the general feeling of powerlessness against incomprehensible entities — and especially the madness and trauma these experiences leave. Player characters and NPCs may not survive in campaigns, and those that do will be forever affected by what has happened to them. This type of trauma, even in a fictional setting, can be difficult to listen to, watch, or participate in. While each campaign is different, please take note that aspects of these themes may be present and when participating in your own play sessions, listen, communicate, and most importantly respect the boundaries of all.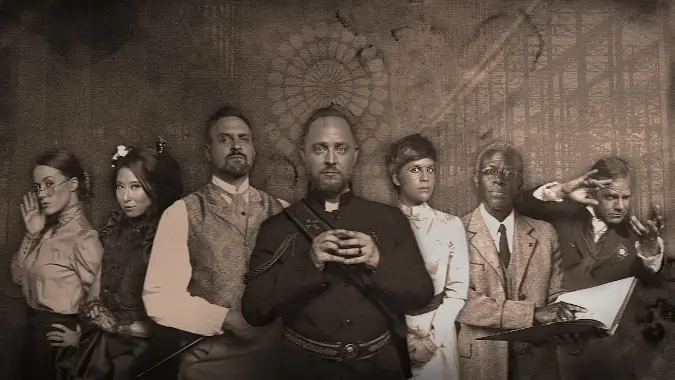 Bookshops of Arkham from Chaosium
Bookshops of Arkham is an original Call of Cthulhu campaign featuring Keeper Mark Meer taking a group of players through an otherworldly encounter with a classic eldritch horror. Though relatively new with only a handful of episodes made, this stream does an excellent of educating new players or those unfamiliar with the game with on-screen tutorials and prompts explaining the game mechanics when rolls and skill applications happen.
Watch Bookshops of Arkham on YouTube
Call of Cthulhu from Stars Are Right
The Stars Are Right has been creating weekly, hour-long actual play podcasts of published Call of Cthulhu campaigns and one-shots as well their own homebrew campaigns since 2021. Their recent arrival and production should not be overlooked as Keeper Phaedra and her players are incredibly engaging to listen to in each episode I've listened to so far.
Listen to Stars Are Right in your podcast player of choice
Call of Cthulhu from How We Roll
How We Roll is a group of UK- and Ireland-based podcasters that record their Call of Cthulhu campaigns and some Dungeons and Dragons playthroughs as well. This group has been producing and recording episodes since 2015 and they have a catalog of campaigns to back it up. Currently, they have a few different campaigns going on, giving listeners plenty of variety to choose from.
Listen to Call of Cthulhu on the How We Roll website
The Call from Twisted Gear Studios
Twisted Gear Studios, a Canadian-based media group that specializes in videography, also creates bi-weekly actual play podcast of their campaign, The Call, since 2018. Slightly different from some of the others here, this campaign is continuous and has featured the same group of investigators from the start and follows them as they continue to search out and experience strange events throughout their in-game world.
Listen to The Call in your podcast player of choice
Shadow of the Crystal Palace from Critical Role
Sponsored by Chaosium and serving as a prequel to one of the Call of Cthulhu 7th edition starter set campaigns, Shadow of the Crystal Palace is one-shot CoC stream run by Keeper Taliesin Jaffe featuring some of the main Critical Role cast and other voice actors as the investigators. Needing minimal explanation, this module is fantastic for those wanting to see the Critical Role cast take on a new type of adventure.
Watch Shadow of the Crystal Palace on YouTube