WoW
Apr 17, 2023 2:00 pm CT
The running list of upcoming WoW Trading Post rewards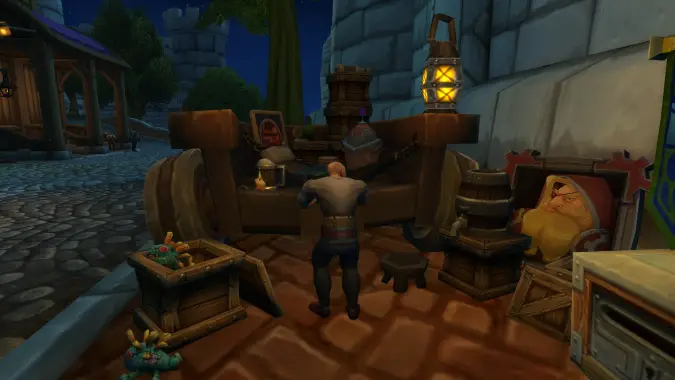 It's difficult to say what will come each month for the WoW Trading Post, because a huge pool of potential rewards has been datamined so far with more items revealing themselves as new patches rollout, as is the case now that patch 10.1.5 has launched. Some of these items have made it in each in month's Trading Post rewards so far, but due to the sheer number of items that have been datamined, pinning down when items could be available is tough. Interestingly enough, a previous Refer-A-Friend reward, the Cindermane Charger, was available Junes Trading Post and Tyrael's Charger, a previous in-game store reward, made it to Julys Trading Post, possibly setting the stage for similar items to be worked in to the rotation.
The structure of rewards differs each month, so there isn't a discernible pattern of how many types of each rewards we'll get — a bulk of the rewards will usually be singular or cosmetic set pieces, though they'll vary in number and style like the Vagabond or Wanderer's Set. Mounts are by far the most volatile Trading Post monthly reward offering and so far the number available changes month to month. That makes it a true toss-up as to what's going to be available at the Trading Post each month.
Some items have been datamined as potential rewards but keep in mind these could be subject to change — if they appear at all.  But for now, enjoy this list of every Trading Post reward that's been datamined so far.

Trading Post mounts

Trading Post transmog and cosmetics
Arsenals, ensembles, and sets:
Head:
Chest:
Shirt:
Back:
Hands:
One-handed Weapons:
Two-handed Weapons:
Off-hand Item:
Shields:
Misc:
Chain-mail bikinis and tops

Trading Post pets
We'll be updating this list as more information comes to light, be sure to check back to see what's been cycled in to the monthly rewards and what has yet to come! If you see anything that strikes your interest, be sure to check our monthly recommended activities guide that'll help you quickly earn Trader's Tender.
Originally published March 6, 2023, Updated on July 19, 2023.