When does Overwatch 2 Season 5 start?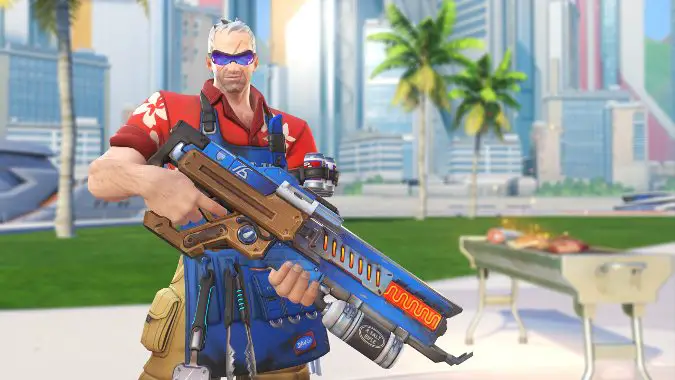 Overwatch 2 is adapting to the addition of Lifeweaver and his botanical bounty as the fourth season is well underway. But the game is all about looking to the future, so you're probably wondering about the dates for Overwatch 2 Season 5. While Blizzard hasn't made an official announcement about the next season, Overwatch 2 seasons are running on a nine-week calendar, which means we can expect Overwatch 2 Season 5 to begin on June 13.
What's in store for Season 5? Players can expect a new map to drop, and I'm expecting it to be for the Push mode. It's the latest game style to be introduced with Overwatch 2, and we haven't had any new environments for hanging out with the big robo-friend since the revitalized game launched. So keep your eyes peeled for any hints as to where we might be fighting it out next.
I'm curious to see if any of the regular seasonal events from the original Overwatch will make a return. Normally, we would have expected to see the Archives event happen during April and an Anniversary event in May. But spring has come with nary a peep about recreating moments from Overwatch history or marking the initial launch date. It's possible that Blizzard may be gradually phasing out some of the seasonal events. We did have limited-time challenges and modes for Halloween Terror, Winter Wonderland, and Lunar New Year so far in the sequel, so the absence of the spring events feels notable. Blizzard has said there will be other mini-events happening over the current nine-week season, but they're newer ideas rather than part of the old annual cycle. But that does leave me wondering if we'll have any Lucioball back in the Arcade for a Summer Games vibe during Season 5. Time will tell.
Part of the fun of the seasonal events were the chance to rack up new cosmetics. Maybe some of those annual concepts will turn into themes for the Battle Pass. The timing could work out for Season 5 to have a 'fun in the sun' theme that draws on some of the artwork the team has already created. The old Summer Games loot boxes put the heroes in either beachwear or athletic kits, and that seems like it still has fabulous ensembles to be made. Can't you picture Sojourn and Kiriko rocking track and field outfits? Junker Queen could totally work boxing or MMA gear. And pretty much every hero needs a look where they're sporting shades and casual threads. Any ideas on what you'd like to see for the Season 5 theme?