When does Diablo 4 Season 1 start? Look for the first Season this July!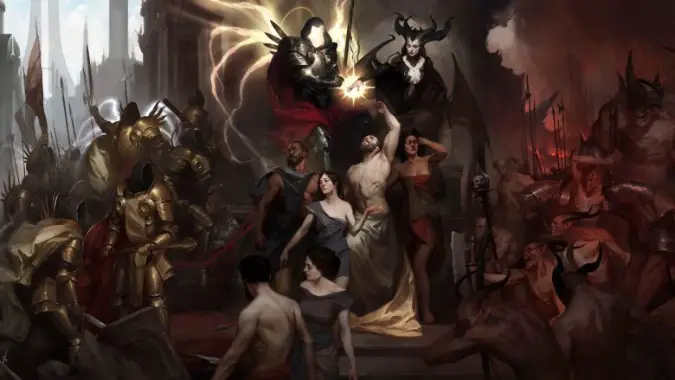 Diablo 4 releases June 6, 2023 and it will continue the seasonal model we've seen in other Diablo games, with new Seasons coming out quarterly. But the first Diablo 4 Season won't be launching with the game, but shortly afterwards. So, when does Diablo 4 Season 1 actually start? Based on what we know, my guess is Diablo 4 Season 1 will start on July 21, 2023.
How did we come to this conclusion? Let's review some details from the Diablo development team.
Blizzard plans to deliver "up to four Seasons a year" in Diablo 4, with new seasons about every three months — modeled after the Diablo 3 system. The first Season will be available shortly after launch, with a mid-to-late July target date. That means we'll see the first full Season this year — and likely start of the second Season, too. This target date is much sooner than we previously expected the season to start: originally, we were estimating a three-month window from game launch to the first season. That would have given people plenty of time to play the initial game and hit that max-level target, as the devs stated seasonal players will need to have completed the campaign at least once to fully experience the season.
Based on these factors, my guess is that Diablo 4 Season 1 will start on July 21. That presents six-and-a-half weeks for players to finish the campaign the first time. It's also six and a half weeks to squash any post-launch bugs, which may drive the date a little later.
As far as Season content, we can expect more than we get in Diablo 2 or Diablo 3 seasons: Blizzard says Season patches will include a seasonal questline and a Diablo 3-style Season Journey as well as game improvements and other new content. D4 seasons will drive the Battle Pass — with many reassurances that pay to win is not a factor, as paid rewards are only cosmetic — but the Season's Journey and all other Seasonal content are free to all players and driven by the Season's theme.
We also know that the live event cycle seen in Diablo Immortal — such as the Hungering Moon weekends — will likely pop up in D4. There is the potential for an initial in-game event (maybe as part of the launch cycle) to preclude Season 1. Anticipate a couple minor code updates as the aforementioned bug squashing occurs.
The Sanctuary of Diablo 4 is vast, with a story to match. We, as players, will have plenty to keep us busy against the armies of Lilith. Stay tuned — we will update you here as we know more!
Published February 9, 2023; updated May 10, 2023.