How to get Twitch Drops for Diablo 4 to earn class cosmetics and the Primal Instinct mount — Barbarian drops now live!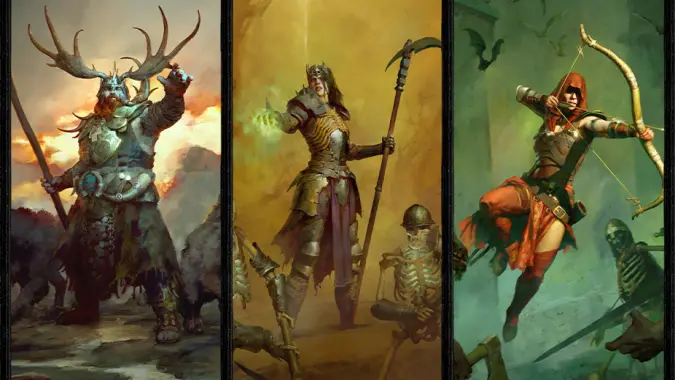 With the release of Diablo 4 Blizzard is also making in-game cosmetic items available via Twitch Drops. Like the programs available for Overwatch 2, Hearthstone and World of Warcraft, players will be able to unlock items for their characters by viewing Twitch streams with drops enabled. This week, Barbarian-themed transmog appearances are available as drops, and additionally you can donate two subscriptions to eligible channels to get the Primal Instinct mount.
Here's how to earn the Primal Instinct mount and the other class cosmetic rewards available from Twitch Drops, starting with linking your Battle.net account to Twitch.
How to connect your Battle.net account to your Twitch account
It's a straightforward process that will only require logging into Twitch and then going to your Battle.net settings — but keep your Battle.net Authenticator handy if you use one.
Login to your Twitch account.
Go to the Battle.net Connections pane. If you're not already logged into your Battle.net account, you'll be prompted to do so.
Scroll until you find the Twitch option, and click +Connect.
Follow the instructions.
Watch the streams.
Twitch channels that have drops active are labeled as such (there's a "Drops Enabled" message near the stream categories). A great way to keep track of your progress is at the Twitch Drops Inventory page, which constantly updates with how close you are to earning the drop.
Once you finish watching for the required amount of time, a clickable message will pop up in the stream chat telling you that your drop is ready to be claimed, or you can claim it via the Drops Inventory page. You'll receive the confirmation that you got it at that time, and you can always check the Drops Inventory page later to review successful acquisition.
Note that you don't have to currently own Diablo 4 in order to earn these rewards; once you acquire the game the rewards will be available for you.
When to watch to earn rewards
Diablo 4 has done nearly a full month of Twitch Drops, but this is the last week you'll be able to earn the remaining rewards. This week's drops are Barbarian themed (shown above), and you can still grab the Primal Instinct mount (details below). Watching a stream for three hours will reward a weapon recolor, and after claiming it you can earn a back trophy by watching an additional three hours, for a total of six hours.
Here's the schedule for this week's Barbarian drops:
Start Time: June 26, 12am PDT
End Time: July 2, 11:59pm PDT
Weapon recolor (3 hours required): Azurehand Skull-Crusher Weapon Recolor
Back trophy (3 additional hours required): Matriarch's Mantle Back Trophy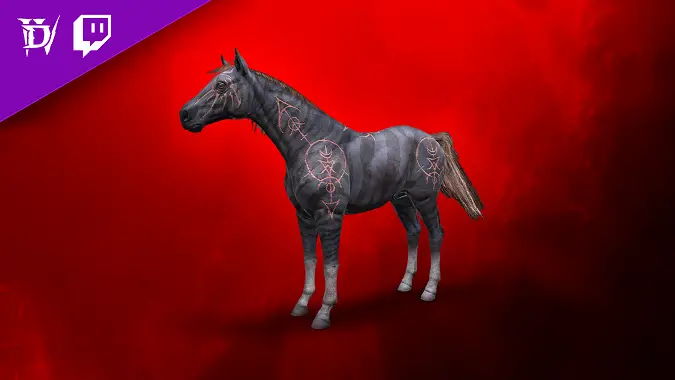 From June 5 4pm PDT through July 2 11:59pm PDT you can earn the Primal Instinct mount (above) by gifting two twitch subscriptions in eligible Diablo 4 creator channels. Click here for the full list of eligible channels.
Originally published May 30, 2023; updated June 26, 2023.