Caverns of Time is Hearthstone's first ever Wild expansion, also coming to Twist Season 1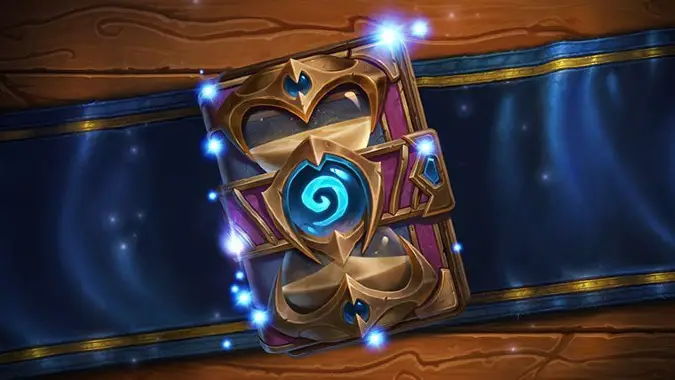 In a somewhat unexpected development, the Hearthstone team has announced the game's first ever expansion for the Wild mode. Caverns of Time is launching August 31, including 147 cards — of which 34 are brand-new.
It's important to stress that since this is an expansion specifically designed for Wild mode, none of its cards will be playable in Standard — not even the new ones! Their balance will also take Wild into consideration — where power levels are higher and games are faster, in general.
Besides the 34 new cards, the other 113 cards include 111 that we've seen before — but now in buffed forms — and two that are also old cards, but completely reworked. Those two reworked cards will be revealed in the coming days.
The Caverns of Time set will also include brand-new Signature cards that are new versions of iconic cards from the past, and you'll be able to find those Signature cards in Caverns of Time packs. Some of the cards in the set can be seen below.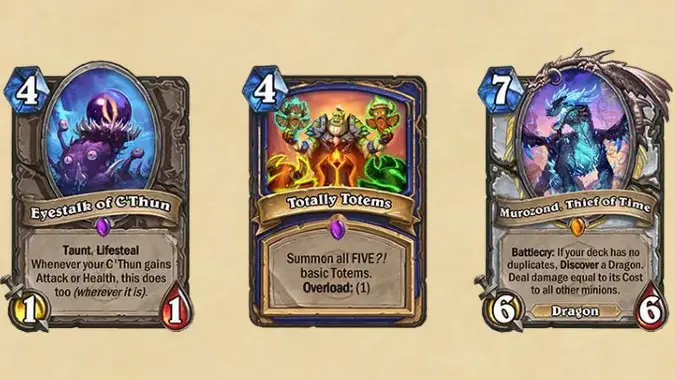 Twist Season 1 launches September 1, and Caverns of Time will be playable in it
Hearthstone's newest mode, Twist, is about to return! September 1 marks the release date for the mode's first season, and the format it'll use is called Wonders. The format is pretty simple: it includes the oldest cards Hearthstone has at this point — meaning the Legacy cards plus every expansion from Curse of Naxxramas through Mean Streets of Gadgetzan — but not the Core or Classic cards. However, it also includes the brand-new Caverns of Time set!
Since those classes didn't exist while those expansions were live, Demon Hunters and Death Knights won't be included in this season. There are no other special rules — you can play with every card in those sets without having to rethink your strategies.
The full list of playable sets for Twist Season 1 goes as follows:
It's certainly interesting to see an expansion being released for the Wild and Twist formats, but not for Standard. We're excited to see how this development plays out in the coming months.