Diablo 4 Season 2 is the Season of Blood, giving players new vampiric powers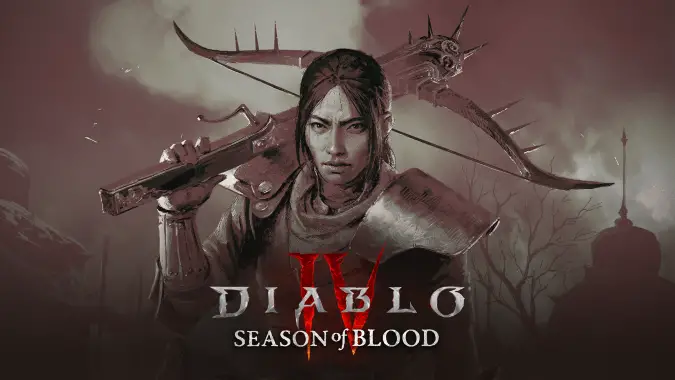 At Gamescom 2023, Blizzard announced Season 2 for Diablo 4, Season of Blood, is arriving October 17. Similar to Season of the Malignant, Season of Blood will bring new quests focusing on a smaller, self-contained story in which Sanctuary is being overrun by vampires, and it's up to you — and your new friend Erys (voiced by Gemma Chan) — to stop them.
And of course there's new loot, a selection of new vampiric abilities, and five new end-game bosses to defeat.
In Season of Blood's storyline, the people of Sanctuary have been turned in to ravenous vampires by an as-of-now unseen vampire master. Like the Malignant, these vampires have started to spread across the world and it's up to the player to join with the new seasonal companion, the vampire hunter Erys, to stop this emerging evil.
The Season of Blood trailer teased some of the new Vampiric Powers players will gain access to, showcasing new abilities for all five classes. We don't have a full list of new powers yet, but the Diablo team has promised to release more info as we get closer to the Season's start.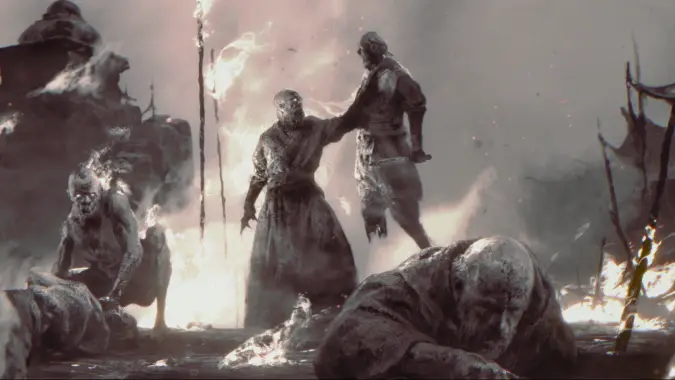 We'll use these new powers to take on five new endgame bosses as well as returning endgame foes. The Season of Blood endgame system will also allow players to target farm specific unique and uber-unique items, which should make acquiring your perfect gear set a little easier. But for those skipping the Season, Global Community Director Adam Fletcher confirmed on Twitter that these five new endgame bosses will show up in the Eternal realm as well.
Other than that, we don't know much, but we're keeping an eye out for more news on the Season of Blood.
In addition to the new gameplay quests and abilities, quality-of-life changes that were discussed in previous Campfire Chats will arrive for certain systems:
In addition to Altars of Lilith and map discovery, Renown rewards will carry over into a new season when completed on any prior character including potion charges, skill points, obol cap upgrades, and paragon points.
Damage updates for Vulnerable, Overpower, and Critical Strike status effects.
Updated elemental resistance systems.
Gems no longer take up inventory space.
Stash receives a search and filter option.
These changes are confirmed for both the Eternal realm and the Seasonal realm and will arrive alongside Season of Blood. There are sure to be plenty more announcements for Diablo 4 Season of Blood as we near October, so be sure to check back here to stay up to date on what's coming!