Will there be an Overwatch 2 Archives event in 2024?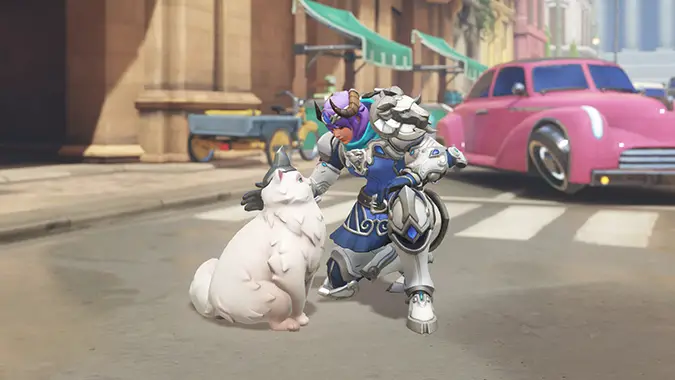 Overwatch 2 has retained most of its seasonal events in the game's modern-day form, but one event never made a return in 2023 — though we're hopeful it will in 2024. In previous years, Archives was a chance to explore the history of the Overwatch organization with big PVE battles. There was no official Archives event in 2022, with the developers instead doing Remix events ahead of the sequel's launch, and then it did not return during the usual time window in 2023. So will there, ironically, be a future for these glimpses of the past?
Over the course of the original Overwatch's lifespan, Blizzard launched three Archives missions: Uprising on King's Row, Retribution on Rialto, and Storm Rising on Havana. Uprising had only a cursory video at the start to set the scene, but both Retribution and Storm Rising included cinematic videos that gave a lot of teasers and hints about the rich world of Overwatch lore.
In later years, rather than offer new settings, the team focused on creating intense challenge modes for those existing missions. At the time, it made sense that the PVE team would be working on the anticipated sequel instead, but now Overwatch 2 has adopted a new strategy about that type of content and how it fits into the game. One that I do not think includes Archives.
I'd guess that rather than launching a single big PVE experience every few years in springtime, we'll see periodic content drops more in line with what happened in Season 6. Invasion offered a sequence of story missions that live completely in a distinct world than the PVP matches, and had to be purchased separately from the main game. This seems to be the model moving forward.
So for any new PVE content, I'd expect it to be the focus of a whole season. I'm still holding out for a Talon arc, one where the missions center on heroes like Doomfist, Sombra, Widowmaker, and Baptiste, who haven't had many chances to step into the lore spotlight. Just like the Null Sector theme for Invasion, I think there could be a big Talon Season down the line. I don't think there will be as much interest from the developers in looking to the past as they did with the old events. But hopefully the story missions will continue to offer the character interactions and worldbuilding that always made Archives a standout in the seasonal event calendar.