When is the Overwatch 2 Halloween Terror event for 2023?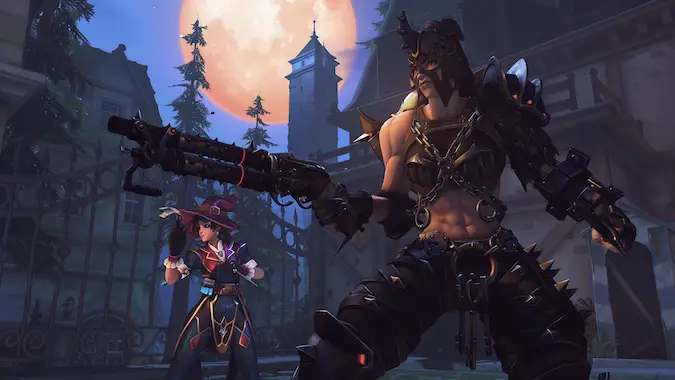 If there's a chill in the air and an eerie rustling of leaves in the wind, then Halloween season is upon us. At this most creepy time of year, Overwatch 2 is prepared to offer us tricks and treats galore with the Halloween Terror event. When will it happen and what will it entail? Read on, if you dare…
…Of course you dare. You're a valiant Overwatch player after all!
Halloween Terror is happening right as Season 7 begins, starting October 10 and lasting until November 1. It's nice to have the full-length seasonal events back — for those of us who can't always make loads of time to queue for matches every day, two weeks can feel like insufficient time to complete challenges or rack up coins for a particular reward.
The saga of Doctor Junkenstein isn't getting a new chapter this year, which makes sense since 2022 introduced a new (and lengthy) PVE mode in Wrath of the Bride. However, there will be something new and demonic happening during Halloween Terror. Blizzard is blending its own franchises with the Trials of Sanctuary co-op brawl, inspired by the Diablo games. This has the potential to be a real standout in Overwatch 2's special modes, so I'm keeping my fingers crossed that it's a fun addition. It's at least got Diablo's gothic style on lock. The player character options are Demon Hunter Sombra, Barbarian Zarya, Night Raven Illari, Cleric Lifeweaver, Imperious Reinhardt, and Inarius Pharah, while the bosses are Azmodan Wrecking Ball, Butcher Roadhog, and Lilith Moira. I am desperately hoping that Moira's voice actor gets some unique voice lines to go with this Blessed Mother look.
When Halloween Terror is underway, be sure to check out the Shop each week. There will be new seasonal cosmetics available when the store refreshes on Tuesdays, so you don't want to miss out if your main has a sweet or scary new skin available. This year, Halloween Terror is also getting a special store page where you can buy a collection of seasonal looks throughout the duration of the event. The highlight is the Gilded Hunter Sombra, a riff on her Legendary Demon Hunter skin, which is a personal favorite from the entire Overwatch cosmetics collection. You can also clock some hours watching livestreams to earn Twitch Drops during the event; this is often one of the easiest ways to snag a look.
In summary: Halloween Terror gets the Diablo treatment from October 10 through November 1. The special Halloween Terror Shop will be open until November 7. What are you waiting for, nephalem?