How to level up and advance in Warcraft Rumble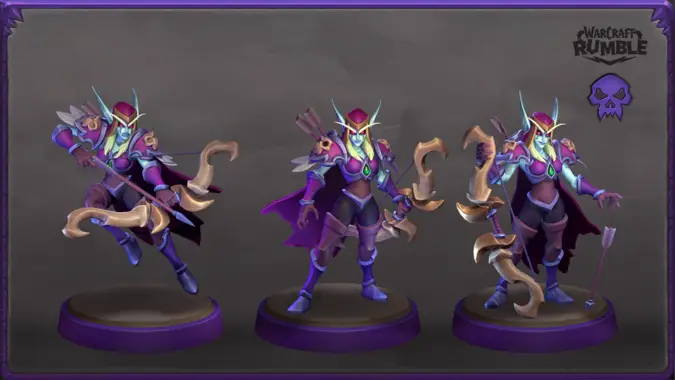 Warcraft Rumble is coming out officially on November 3! However, it's been in a soft launch period in a handful of countries around the world so we've gotten a good feel for how the game works and how you can make your minis the most powerful units they can be.
There are three progression systems in the game, which can make leveling in Warcraft Rumble a little hard to understand. Your overall account levels up, each individual unit you can play levels up, and the quality of those units can be improved to unlock talents.
Let's take a look at the way that you'll be able to level up each of these, and how each type of leveling  helps you in the game. Here's what you need to know about leveling in Warcraft Rumble.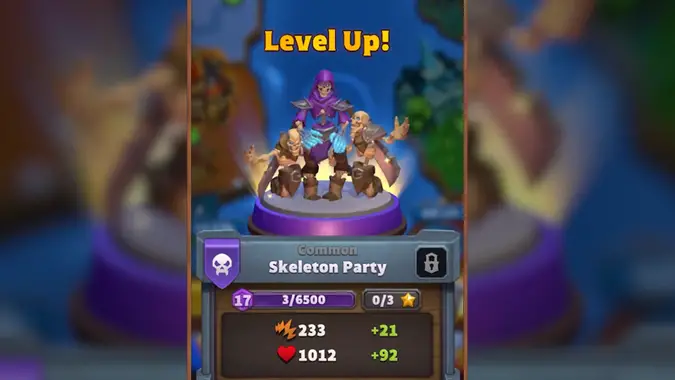 How to level up your units in Warcraft Rumble
The simplest way to level up your units is to just keep playing the game. At the end of each mission, you'll get a little bit of experience for one of the units in your army. It's not much but every little bit helps. With six units and the leader to choose from it's not going to be possible to target one of them specifically but eventually, the one you want will get a boost.
Sometimes the G.R.I.D. shop will feature a space called an XP Boost. This will give even more XP to the unit as you purchase it. You'll be able to spend a little bit of gold to move things around in the shop to line up with that XP boost so if there's something that you really want to get extra experience it can be worth it to spend the extra gold.
But quests are the main way to level up specific units. After getting 14 Onyxia Sigils by beating the first 14 levels, quests are unlocked and you'll always have one available. You'll be able to choose one of three units and do a quest for them. You'll play a random map from the pool of maps that you've beaten. The enemy will always use that unit or spell that you're doing the quest for – so if your army isn't going to be good at countering that squad of Footmen make sure that you change it up so it can.
Quests can be common, rare, or epic quality, and the better the quality, the more XP is rewarded. As you do quests you'll fill up slots on a daily bar that will award you XP Tomes, unit upgrade materials, or (rarely) a unit choice.
XP Tomes will give you a choice between a pair of units, with one always being part of whatever family the Tome is from. For example, If you've gotten a Large Undead Tome you'll always have at least one Undead option. Whichever unit you do wind up choosing will get a pile of experience – with more being awarded if the XP tome is bigger.
Each Tome lets you do this three times. Sometimes you'll get extra lucky and one of those times will randomly double, so keep an eye out for fancy golden wings!
f you're really enjoying Warcraft Rumble you can also choose to spend real money on a one-time purchase of an Arclight Booster. This runs you about 20 dollars and will permanently increase the amount of gold and XP that your account earns. There are also large XP Tomes that can be bought for real money if you want to speed things up, just remember that you can't target units specifically with the Tomes.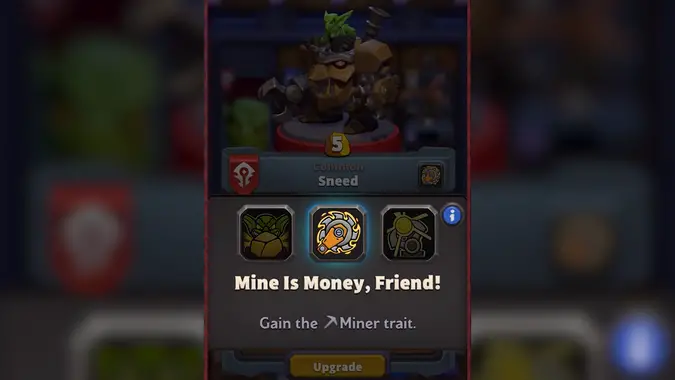 How to increase the quality of units in Warcraft Rumble
Leveling up your units isn't the only way to make them stronger. Units have different rarities that award bonus levels and unlock talent slots that give them powerful new abilities. Talents are by far the biggest power boost to your units so you'll want to try and focus your gold into upgrading your favorite first.
Even after purchasing your unit from the shop, you'll be able to buy it again the next time it shows up: each time you do you'll get a star. Units need three stars to go from Common to Uncommon, 10 stars to go from Uncommon to Rare, 25 stars from Rare to Epic, and another 25 stars to go from Epic to Legendary.
You unlock your first talent point at Uncommon quality. At Rare and Epic, you'll unlock the second and third talent slots, but you'll still only be able to use one talent at a time. You'll just have more flexibility available to you depending on what your needs are in any given map.
You'll also need Arclight Energy and Power Cores to upgrade your units. You'll get these resources from running dungeons and from completing daily quests. Just play the game and you'll stock up plenty of materials to upgrade units.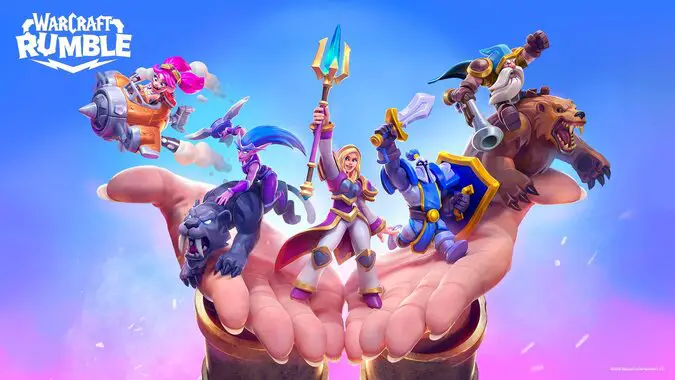 How to level up your account in Warcraft Rumble
In addition to unit levels and rarities, you also have an account level. As this level goes up, you'll get a little bit of gold, and increase the amount of experience you get from all sources. This will help to keep your units progressing once they get into the higher levels and need much more experience to advance.
Increasing your account level happens in one of two ways. Either by buying new units you don't own, increasing the quality of units that you already own, and by leveling up your units.
This can help to incentivize you to use your XP Tomes on units that you might not be using right then but will get a level. Otherwise, you don't have to go out of your way to increase your account level – the more you play the higher you'll get, which leads to more rewards!
Putting those rewards to good use will let you take on the biggest and baddest threats that Rumble can throw at you. Everyone from Hogger to Inquisitor Whitemane to the Broodmother herself — Onyxia!