How to get the Gnomelia Gearheart battle pet for WoW in the Warcraft Rumble launch cross promotion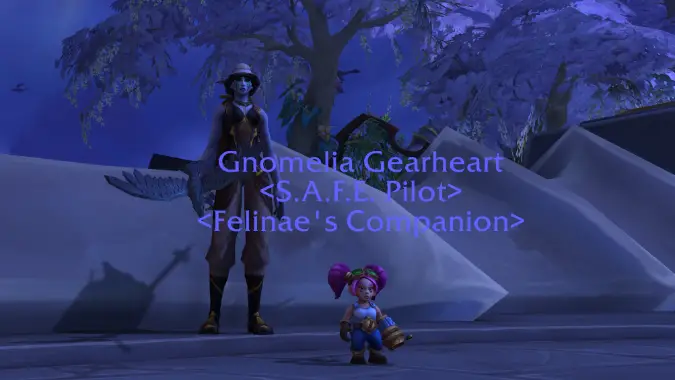 Warcraft Rumble released with a cross-promotion battle pet called Gnomelia Gearheart that you can claim in World of Warcraft if you beat the first chapter in Warcraft Rumble. In addition to getting the pet, it also gives you an achievement for unlocking her. So how do you unlock this cute battle pet in WoW? And, if you're not all that into mobile gaming, exactly how much of Warcraft Rumble do you have to play before you earn your battle pet?
Here are all the details on this cross-promotion.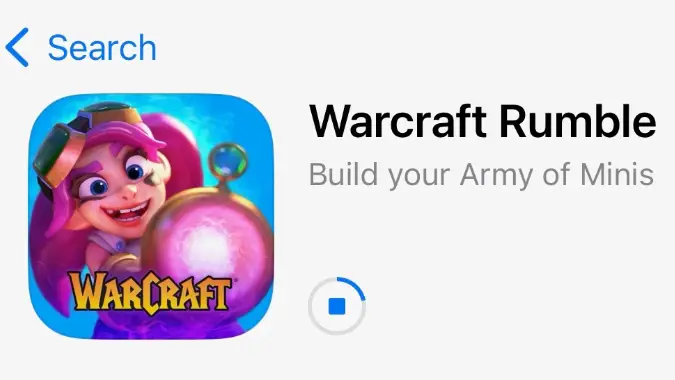 Step one: download Warcraft Rumble
Step one to getting this little bundle of engineering enthusiasm for your own is downloading Warcraft Rumble. It's available for iOS and Android, and is designed to be played on a phone vertical aspect. The game is free to download and play and does have in-app purchases available, but they are not required to unlock Gnomelia.
To claim the pet you will need to log into app using your BattleNet account, rather than playing as a Guest. A few people have reported having to log in multiple times before it 'stuck', so keep trying to log in. It will most likely ask you to authenticate that it is you using your 2FA Blizzard Authenticator token, which recently moved into the BattleNet app.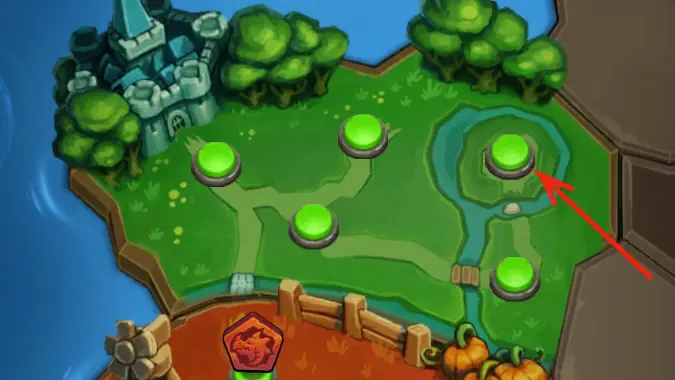 Step two: play Rumble!
The User Interface of Rumble is pretty straight forward to navigate, and the game figuratively holds your hand through the process of getting started. You start playing in Elwynn Forest, and need to complete five different boss encounters to complete the zone. Beating Hogger at the end of the zone will award you the battle pet.
You might luck into defeating Hogger the first time through, but it is likely that you will need to repeat some of the earlier encounters to level up your troops sufficiently to beat him. There is a tutorial at the start of the game and it displays tips each time you load into a new game giving hints on how to win. I levelled most of my team to Level 3 in order to successfully beat Hogger, all up it took about 30 minutes from start to finish.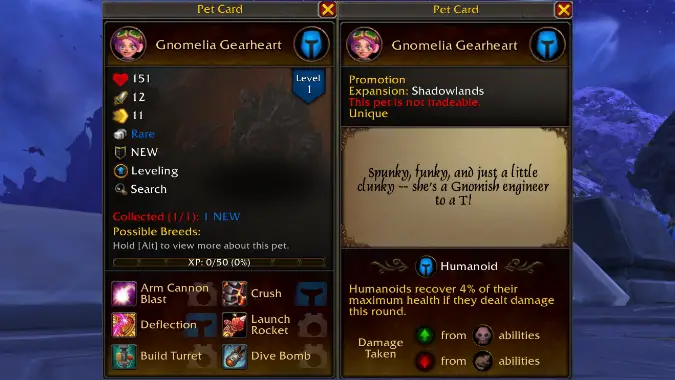 The Gnomelia Gearheart Battle Pet is yours!
After claiming your reward, head over to World of Warcraft to unwrap your new battle pet. Gnomelia is a Humanoid family pet, with an array of both Humanoid and Mechanical abilities, so she'll likely be a fairly versatile pick for battlers in addition to being just plain cute. The pet itself is both unique and not traceable, so if you want to collect her, you will need to beat Hogger in Warcraft Rumble.
So from Gnomelia — remember to be S.A.F.E. out there!