News
No comments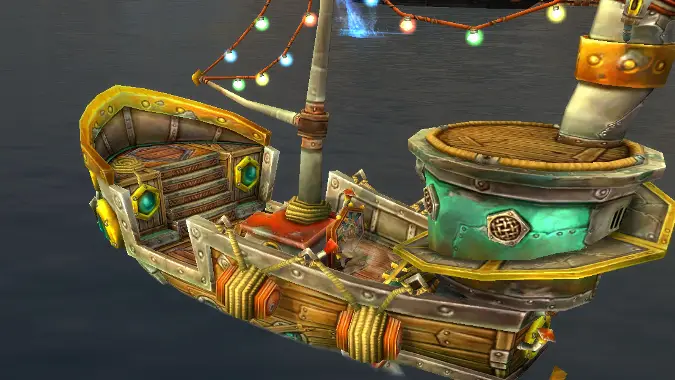 WoW Patch 7.2.5 known issues
7.2.5 is here
and, while maintenance came up many hours
earlier than expected
, there are still the regular bugs and issues that pop up here and there. Blizzard
posted a list already,
and most of them seem to be minor in the grand scheme of things — albeit the kinds of things that can be slightly irritating and make you wonder how they appeared in the first place.
Most notably, if you're leveling any alts, you'll need to relog to get credit for your third relic slot. A good portion of the issues seem to affect the micro-holiday Thousand Boat Bash, which won't affect any players since the event was last week and won't be seen again until next June, but it never hurts to take a look at them anyhow.
Check below for the full list of patch 7.2.5 known issues:
Hey all,
Below is the known issues list for patch 7.2.5. Please be aware that this list is not a complete gathering of all issues we're aware of and tracking, but issues we believe may be more easily encountered.
Spells, Talents and Abilities
Artifacts
Meeting the conditions for unlocking the third relic slot will not take effect until reloging.
General
Effects which temporarily increase your maximum health will damage pets.
Death Knight
Decomposing Aura, Heartstop Aura, and Necrotic Aura causes the Death Knight to target themselves once applied.
Druid
The proc from Ailuro Pouncers will cause the effect from Ekowraith, Creator of Worlds to fall off.
Hunter
Harpoon can go on cooldown but fail to fire when cast on flying creatures.
Priest
Renew the Faith will cause Prayer of Mending to bounce to immune NPC targets if it bounces from an NPC.
Inner Renewal does not function for periodic heals, absorbs, and Penance.
Rogue
Casting Vanish after using Blind on an NPC causes it to Evade until Blind ends.
Warlock
Demonwrath causes client lag when cast with a large amount of demons active.
Quests
During "A Kingdom's Heart" Anduin will remove his disguise when using a flying mount.
Hearthing out of "Ritual Ruination after picking up the legendary may cause progression issues.
Micro-Holidays
Glowcap Festival
Special Holiday Mushroom nodes only spawn in the Sporeggar subzone.
Thousand Boat Bash
Players can appear with ther boats around their heads if they enter another player's view range while jumping.
Mini-map POIs for "Boat Tour" are visible when players enter the area for the holiday.
Some darker pools of Submarine Tar may disappear from view at certain angles.
Using the Anglers Fishing Raft during the holiday may cause visual issues.
Dismounting above the water will place the BOat Day model in the air above your character.
Garbage Fishing cannot be completed by characters without t he Fishing profession.
There are several Tar-Covered Fish levitating above the water.
User Inteface
Artifacting may occur when mousing over NPCs in the Mage Order Hall while using SSAA.
Dungeons and Raids
Black Rook Hold
During the Illysanna Ravencresh ecounter, the fire from Dark Rush Blazing Trail can become invisible.